National Housing Maintenance Forum
Setting the standards for repairs and maintenance
NHMF best practice articles
Displaying records 1 to 10 of 27

Achieving and maintaining 100% compliance with gas safety all the time, is something of a holy grail for housing providers. Many achieve or get very close to it on occasions, but few are able to maintain 100% compliance week in week out. At Harvest Housing Group we work with 3 gas partners covering 18,000 properties, and have been extremely successful in delivering 100% compliance over a sustained period of time. We believe our partnerships with PH Jones, AFM and Holdscroft, the innovation we have implemented and the pro-active approach we have embedded throughout our organisation make our contract for gas servicing and breakdown one of the best managed external contracts in the sector.

May 2004 sees the introduction of the new 'duty to manage asbestos'. Primarily aimed at duty-holders in workplace buildings this new statutory requirement also has relevance to domestic property.
Steve Shutler (2004 - See all articles from 2004)

We asked Jim Lenbett of the Solid Fuel Association to advise maintenance staff about their responsibilities in servicing solid fuel appliances.
Jim Lambeth

From 1 April 2002, all replacement glazing in dwellings will come within the scope of the Building Regulations.
The majority of works orders raised for responsive day to day and void property maintenance will not be affected by CDM. But in certain circumstance it may apply.
David Miller
TUPE was introduced under EU law to protect the rights of employees in situations where their employer is purchased by another company. David Miller of Rand Associates looks at how this might affect maintenance contracts.
David Miller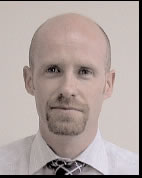 The CIOB and CIH are developing a range of qualifications with clear progression routes. They will be designed primarily for technical staff operating within Housing Associations or through other Housing Service Providers
Nick Marsh (2006 - See all articles from 2006)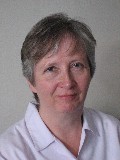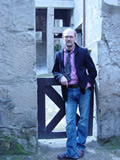 The newly updated Construction (Design and Management) Regulations (2007) have clearly been developed following a 'reality check'...
Mark Swain (2007 - See all articles from 2007)
Search the bulletin articles