Q&A | Communal - General
Heat Network (Metering and Billing) Regulations 2014 update June 2020
Complying with the Heat Network (Metering and Billing) Regulations 2014 – Q&A briefing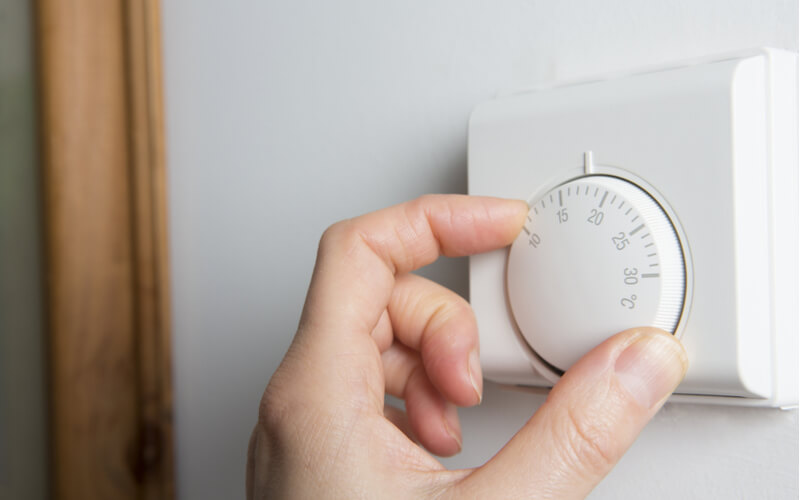 Q. What are the Heat Network (Metering and Billing) Regulations 2014?
The Heat Network (Metering and Billing) Regulations 2014 implement the requirements in the Energy Efficiency Directive with respect to the supply of distributed heat, cooling and hot water. The Regulations cover most district heat networks and communal heating in England, Scotland, Wales and Northern Ireland. This includes residential, commercial, industrial, public sector and other networks.
Q. Who is covered by the Regulations?
Anyone, including social landlords, who supplies heat via piped water into a building from a central source. Under the Regulations a heat supplier means any legal entity (person or organisation) that supplies and charges for the supply of heating to a final customer, through a communal (single building) or district (multi-building) heat network. This includes the supply of heat as part of a package, paid for indirectly through ground rent, a service contract or other means. Such a payment does not need to explicitly mention the supply of heat but there will be a reasonable expectation by the final customer that heat supply is part of the service.
The Office for Product Safety and Standards (OPSS) has published guidance to help define what and who is and is not covered by the Heat Network (Metering and Billing) Regulations 2014 and the Heat Network (Metering and Billing) (Amendment) Regulations 2015.
Q. When did the Regulations come into force?
The Heat Network (Metering and Billing) Regulations 2014 came into force on 18 December 2014. They were amended in March 2015. Certain regulations will come into force later.
Q. What do the Regulations require?
 The Regulations require heat suppliers to:
Notify OPSS of the existence of their network(s) (Regulation 3) by completing the Government's notification form and provide this information every four years from the date of initial notification;
Fit heat meters (where it is cost-effective and technically feasible) to accurately measure, memorise and display consumption of final customers and some buildings (Regulations 4, 5 and 7);
Fit, in buildings with more than one final customer, Heat Cost Allocators (HCAs), hot water meters and Thermostatic Radiator Valves (TRVs) to measure the consumption of final customers where installing heat meters is not feasible (Regulation 6);
Ensure heat meters or HCAs are continuously operating, maintained and periodically checked for errors (Regulation 8);
Bill customers transparently and based on actual consumption where economically justified to do so (Regulation 9).
Q. Do the Regulations apply to the whole of the United Kingdom?
Yes the Regulations apply to England, Scotland, Wales and Northern Ireland but there is an additional requirement when notifying in Scotland.
Q. What are the additional requirements in Scotland?
A. If the majority of your final customers are in Scotland you will also have to declare a Unique Property Reference Number (UPRN) for the network. If available the UPRN for the energy centre would be preferable; if unavailable then any building on the network will suffice. Scottish UPRNs can be found on the One Scotland Gazetteer. A link to this is also available on the notification template.
Q. What should social landlords do?
Social landlords who have existing heat networks or who are developing new ones should have notified OPSS about their networks. Any social landlords who have not notified OPSS should check whether they have any schemes that are covered by the Regulations and, if so, should notify OPSS. For all heat networks that have been notified landlords should ensure that they have complied with the other requirements of the Regulations outlined above. As well as publishing guidance on compliance, OPSS has also published detailed FAQs.
Q. What does this guidance cover?
The Heat network metering and billing regulations: compliance and guidance cover their Scope, the timetable for compliance, cost effectiveness tests and the plan for amended regulations and associated tool, notifications and the Legislation. It also provides a link to Frequently asked questions.
Q. When might the cost effectiveness tests, amended regulations and the associated tool be available?
No date has been set by the Government yet. BEIS consulted on a revised methodology for assessing the cost effectiveness of metering for district and communal heat networks which closed on 24 January 2020. It is expected the consultation response will be published imminently. However, BEIS will need to amend the Heat Network (Metering and Billing) Regulations 2014 (as amended) ('the Regulations') and launch the associated revised cost effectiveness tool before the requirements can be operational. Once the Regulations have been amended and the revised tool published, heat suppliers will be obligated to carry out the cost-effectiveness assessment and install meters where required within a specified compliance period.
Q. Will Heat Networks be regulated?
Yes. The Government consulted on policy options for the development of a regulatory framework for heat networks to protect consumers and ensure fair pricing, while supporting market growth and the development of low-carbon networks. This consultation closed on 1 June 2020. The Government is currently considering the consultation responses.
Q. When will Heat Networks be regulated?
No date or timetable has been proposed by the Government. A timetable is expected once the Government has analysed the consultation responses and published its response. This work has been extended as a result of the Covid-19 restrictions.
Q. Who is expected to be the new Regulator?
While Ofgem has been proposed, the Government has not made any decision but is expected to announce this once its response to the consultation is published.
Q. How can I keep up to date?
By subscribing to the OPSS's free email alert service to keep up to date on the latest developments concerning the legislation that OPSS enforces.
Q. What good practice is available to social landlords?
The Heat Network is a forum of housing associations set up to share good practice. The consultancy Adecoe works with Chirpy Heat on technical solutions for Heat Networks. The Association for Decentralised Energy (ade) is the leading trade association for decentralised energy, representing more than 160 interested parties from across the industrial, commercial and public sectors.
Five things for social landlords to remember:
There is now an assumption that all heat networks should be individually metered and billed. This will impact on the majority of schemes in the future.
To help check if schemes should be individually metered a BEIS viability tool is due to be launched soon.
Make sure all schemes are registered with OPSS and are updated every four years.
A key to putting in meters is understanding scheme costs, setting tariffs and communicating early with customers
Make sure meters are fully and cost effectively transferable i.e. you can change between metering and billing provider. This is not the case with a number of meters.
NHMF acknowledges comments on the preparation of this guidance from Adecoe and Chirpy Heat.