Bulletin | Compliance
BS 7671: The 18th Edition is crucial for maintenance and asset managers
With our increasingly complex dependence on electronic devices, automation and IT, in both domestic and commercial environments, the possible consequences of overvoltage damage to vulnerable equipment and components – including the risk of electric shock or fire – can be significant, costly and hazardous.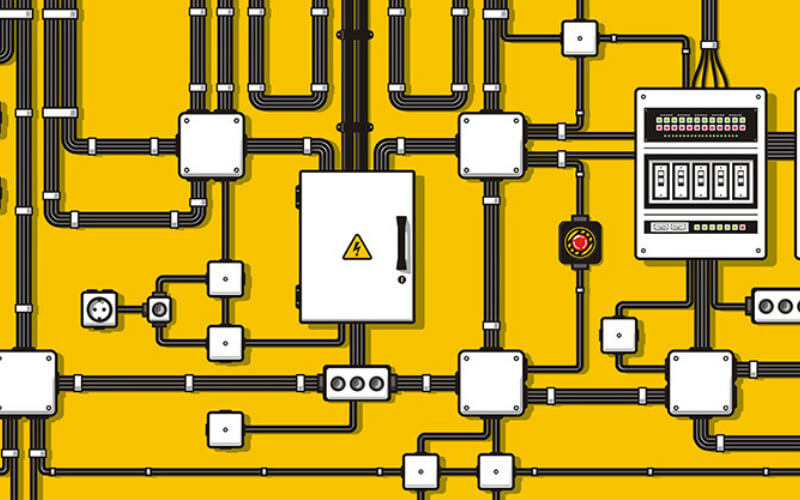 Changes in the 18th Edition of the Wiring Regulations (BS 7671), which came into full effect on 1st January 2019, greatly impact how maintenance and asset managers manage repairs, maintenance and inspection. The 18th Edition has updated standards in line with the latest advances in technology, including Arc Fault Detection Devices (AFDDs), Residual Current Devices (RCDs) and Electric Vehicle (EV) charging points.
To note, existing installations that have been installed in accordance with earlier editions of the Regulations may not comply with this edition in every respect, but this does not necessarily mean that they are unsafe for continued use or require upgrading.
How will asset managers be affected?
ECA would recommend that maintenance teams and HA asset managers continue to ensure their buildings are kept up to date by carrying out regular inspections of electrical systems by suitably skilled and competent contractors, to highlight any potential failings and areas of improvement.
Key changes to be aware of
Protection against thermal effects

A new Regulation 421.1.7 has been introduced, on the installation of Arc Fault Detection Devices (AFDDs). This is a new Regulation that recommends that AFDDs are installed to help mitigate the risk of fire in AC circuits or final installations in the event of an arc fault - a high power discharge of electricity between two or more conductors that can cause fires.

The Regulation indicates that additional consideration should be given to premises with sleeping accommodation (as defined by the Health and Safety Executive), and locations with risk of fire due to the nature of processed or stored materials, such as barns, woodworking shops, or stores of combustible materials.

Protection against transient overvoltage (voltage spikes)

This is an amended Regulation, which now stipulates that protection against voltage spikes by means of Surge Protection Devices (SPDs) has to be provided where the consequence of a voltage spike would result in serious injury or loss of life, serious disruption of public services, interruption of industrial activity, or if it would affect a large number of co-located individuals.

Electric Vehicles

This section contains significant changes to Regulation 722.411.4.1 concerning the use of a PME supply. The exception concerning 'reasonably practicable' has been deleted plus changes have also been made to requirements for external influences, RCDs, socket outlets and connectors.

PME is the most common form of earthing provided in new electrical installations. There are ways that PME can be used, but these are often difficult to achieve. Therefore, most installations will rely on separation of the earthing system and making the EV a TT system (using an electrode in the ground).

While this is fine in some cases, it can present some issues in installations where the structure of a building is metallic. The building will likely be connected to PME, and the EV in question will likely be separated from it. This leads to a potential issue, where the EV can be at a different potential to the building, increasing the chance of electric shock.

Residual Current Devices

When it comes to RCDs, BS 7671 now recognises different types, based on their ability to work with circuits that have DC, power electronics or specialist products on them.

These newly recognised types of RCDs are specifically picked up on in section 722 for EVs, but general awareness of these in the wider industry is very low. The new devices are electronic in nature and have a different reaction to circuits containing power electronics that can distort the waveform. The industry and its customers are only just becoming aware of these products, the costs are high in comparison to existing devices, and availability is limited.

While these are the updates which asset managers should be aware of, there are many other changes within the 18th Edition. More information on these changes, training and other industry updates can be found at www.eca.co.uk/Project18.