Q&A | Bulletin
NHMF 2021
Q&A: Will Perry, Director of Strategy at the Regulator of Social Housing answers your questions following his keynote speech exploring how the sector can learn to adapt, lead and thrive.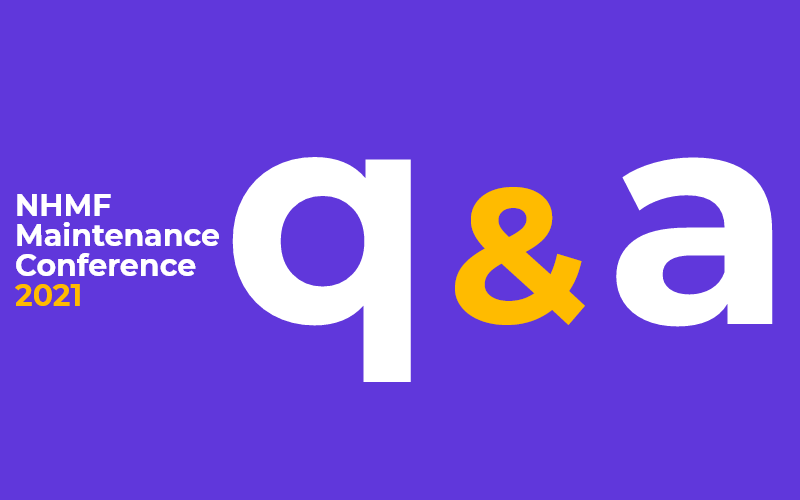 Session Q&A
Q. With the increased focus on resident safety in the Social Housing White Paper, what different approaches to managing their stock do you expect landlords to adopt?
The White Paper doesn't change landlords' safety responsibilities, and so I would expect landlords to continue to manage their stock to meet them.  However, given the White Paper expectations around responsiveness, transparency and accountability, landlords should be thinking about whether they communicate appropriately with residents around safety and respond effectively to concerns.
Q. Is there a danger that more regulations & standards e.g. Decent Homes 2, could constrain long-term strategic planning by landlords once again focusing on legal compliance and minimum standards?
Landlords have short and long-term obligations that will require careful strategic planning. In the shorter term, stock must meet minimum standards and be improved, especially where safety requirements are not being met.  A revised DHS is likely to be long-term and involve significant strategic planning, particularly around energy efficiency and decarbonisation, over decades. 
Q. Re. landlords having to balance competing demands e.g. development vs existing stock & the importance of integrating specific objectives into long-term business plans & the need to take residents with them:
How could the Regulator encourage landlords to make long-term, strategic and coordinated plans for their stock? Could this be an aspect of Governance?
The Governance Standard already requires landlords to have an appropriate, robust and prudent business planning, risk and control framework, and that effective systems are in place to monitor and accurately report delivery of the registered provider's plans.  When looking at governance and business plans, we already consider the alignment between the plan and the landlords stated objectives.  Capital investment is likely to become an increasing area of focus.
Q. Sharing our learnings is really key, but in reality, social landlords rarely seem to share their knowledge or adaption plans. Best practice forums are vital for the sector so we can improve together – with this in mind, how could the RSH support and promote best practice forums so we can pool our resources?
I think this is a challenge for the sector, which can be met through local groupings and representative bodies.  Each landlord should be challenging itself about how it meets its objectives and obligations effectively, and clearly shared learning can be a part of that.  
Q. Can social landlords 'force' residents to have repairs done in the current climate?  We need to keep them safe and improve the stock, but if they say no?
This question is very difficult to answer as it depends on the nature of the works, the tenancy involved etc.  What it does illustrate is the importance of effective communication and working with tenants and residents to ensure that there is good understanding and clear expectations. 
Q. Do we need an interim Decent Homes type standard as we come out of lockdown & are faced with inevitable backlog on planned works that have fallen behind?
Each landlord is going to be in a different position, so a single standard or approach is unlikely to be workable.  What is important is that landlords understand what backlog they have, assess its risk and prioritise appropriately.  The RSH's CORS survey suggests that emergency and safety-critical works have been maintained, which is reassuring.
Q. Which new technological advances do you see being adopted in the future to assist in asset management?
Asset managers will be in a much better position to answer this than a regulator.  However smart systems and creative use of data are already starting to have an impact.
Q. Do you think a budget should be set aside for IoT Technology to help improve our knowledge of how our housing stock is performing?
IoT thinking and approaches could well offer benefits in terms of more effective monitoring of stock condition and pre-emptive works.  How providers approach this and allocate budget is a matter for them.
Q. Will there be a review of conservation designations?  Can they be adapted to take energy efficiency into account?
This is an area of government policy which I can't comment on.
Q. As a regulator do you, or can you influence the current problems that contractors are having with insurers to cover cladding works in the social housing sector.
No – we regulate landlords.  We do, however, seek to understand how landlords are dealing with cladding works and the difficulties these present.
Q. Regarding capacity post lockdown: will short-term demand be lower due to budgets or similar, due to pent-up demand?
Clearly there will be more pressure on areas such as contractor capacity if they are asked to deliver a larger volume of works in a short timeframe to catch up with work not done during lockdown.  
Q. There has been a lot of promotion regarding Decent Homes 2, but surely if we adopt HHSRS we will cover everything?
The existing DHS is broader than HHSRS, and a revised DHS is likely to be the vehicle for introducing requirements on areas such as energy efficiency and decarbonisation, which are not hazards.
Q. As a stock holding council, how can we afford to carry out zero carbon works allowing for the impact of Right to Buy?
The impact of requirements such as decarbonisation on HRAs is part of the discussion in government around the development of the revised DHS, and also initiatives such as the Social Housing Decarbonisation Fund.
Q. Considering Covid, Brexit, and sustainability, what do you expect to be the biggest/most crucial trends in housing over the next 12 months?
$64m question.  Clearly much depends on the progress of the pandemic.  Over the medium term, assuming a return to some sort of normality, I think there will be significant discussions around strategic choices – existing vs new stock, tenant services – technological innovation, and the economics of retrofitting.