Case study | Best Practice
Residents' safety: changing the culture - why 100% compliance is not good enough
The Grenfell Tower fire in 2017 highlighted tragic failings. The Hackitt Review's final report concluded that the same old methods were unlikely to deliver the fundamental changes needed to safeguard residents.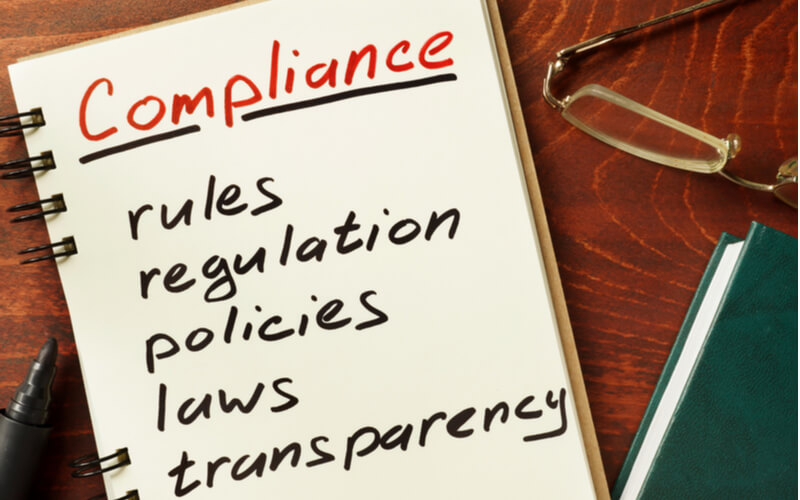 The Government has started a complete overhaul of resident safety through its Building Safety Bill and changes to the Building Regulations. The early indications are that the Building Safety Bill will encourage a risk management model to addressing fire and structural safety. In 2016, to address a regulatory fire safety downgrade and improve resident safety, Orbit changed its approach to property compliance to embrace a risk management model, where the focus on minimum legal standards was no longer enough.
Project objectives:
To transform Orbit's operating model and culture in terms of property compliance, adopting the principles laid out in HSE's HSG65 guidance document on managing health and safety to improve residents' safety.
Approach:
Orbit initiated a 2-year project to build the 'plan, do, check, act' (PDCA) cycle into the team's culture so as to ensure a clear focus on continuously improving resident safety rather than just achieving 100% 'compliance'. The PDCA principles are to:
Work out what you want to do (Plan)
Do it (Do)
Look at what worked and what didn't (Check)
Take the learnings and incorporate into your future plans (Act)
Their Property Compliance team was restructured into three teams (correct as of 2019):
    Heating (includes traditional gas safety)
    Maintenance & Servicing
    'Control' team (separate team for the Planning, Checking and Acting parts of the HSG65 model).
Background:
In 2016, Orbit was downgraded from a G1 to a G2 rating due to non-compliance in safety, especially fire safety. They had identified 5,000 overdue fire risk actions (1500 high-risk). They also self-reported non-compliance on asbestos, legionella and electrical safety.
Improvements from new approach:
Completed over 600 fire risk assessments and 13,000 FRA actions, 4,000 legionella actions, addressed 738 damaged pieces of asbestos and completed over 12,000 electrical certificates.
Achieved Primary Authority status with West Midlands Fire Service (WMFS) and worked with WMFS to provide comprehensive and authoritative advice to residents living in buildings with communal areas, including working with their extra care scheme residents to ensure they felt safe.
Completely overhauled emergency processes to have automated alerts for emergencies such as fires, asbestos incidents and gas leaks so that contractors and specialists can be dispatched to these emergencies instantly.
Achieved a full quarter of 100% compliance across all key safety areas: fire, legionella, asbestos, lifting equipment and gas safety, including all high-risk actions emanating from these services (1st time in Orbit's history).
Introduced bespoke, semi-autonomous IT systems with a level of artificial intelligence.
Business benefits – costs and savings
While the new team is 20% (£200k) more expensive, this is offset by savings e.g. £420k in relation to fire compartmentation works as a result of the property compliance team's successful challenge about necessity of work (made possible by the team's use of the HSG65 principles towards managing risk). The revised work was agreed by an external fire engineer. Savings in capital spend used to install additional reliable and efficient gas boilers compared to original installation programme.
Completed FRA actions almost 3 months ahead of schedule so that residents saw the transformation of their safety standards.
Reduced the cost of asbestos surveys by almost 25%, saving £90k each year. Savings to asbestos surveys in communal areas shared with residents (smaller service charge).
The continuous improvement model challenges the status quo and contract managers were measured on value for money savings that resulted in over £1m additional value recorded in official figures in the last two years. Continuous improvement leading to increased efficiency levels and increased safety standards.
The automated and advanced IT systems have also reduced service charges.
A dedicated web page for fire safety, allowing customers an excellent resource to help increase the safety of their homes.
Conclusions and lessons:
New operating model has transformed the levels of safety provided to residents.
HSG65 model used at Orbit has had a huge impact on its performance by improving resident safety and reducing operating costs.
Residents, especially in 6 high rise blocks, reassured by seeing improved safety standards following the Grenfell tragedy – a project aim.
Key learning points:

Change the name
Be standards led
Have 3 lines of defence because mistakes happen.
Cultural change embedded by focusing on customer safety rather than minimum compliance as recommended by the Hackitt review, makes this model and strategy so transferable. It provides one way to changing the industry's culture post Grenfell.
More information can be found in NHMF 2018 Bulletin article: Plan for customer safety and NHMF Award.