Case study | Best Practice
Condensation, damp and mould - innovative approach to reducing problems
Thamesmead has about 4,500 properties which were taken over by the Peabody Group in 2014. It was the first time in a generation it had been owned by a single, well-resourced body. Since this acquisition, Peabody has been fighting continuously to maintain these properties, spending well over a million pounds repairing them and compensating residents for issues resulting from damp and mould.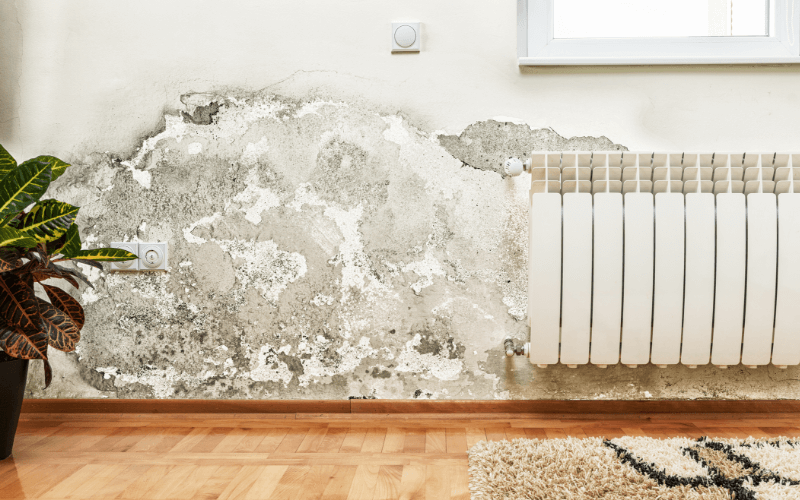 Aims
To solve the problems with Condensation, Damp and Mould (CD&M).
To reduce both landlord's and tenants' costs associated with CD&M.
To improve the residents' living conditions (provide warm and safe homes) and lives.
Solution:
A coordinated strategy was developed to combat the incidence of CD&M at Thamesmead and to put measures in place to ensure these conditions did not reappear in the future. First the root causes of the problems were identified and tackled before the order in which properties should be repaired could be identified. Rickaby Thompson Associates were appointed to evaluate the effectiveness of the strategy so that effective solutions could be implemented for all the properties.
As part of this strategy, 145 Switchee units were installed across different homes to help identify properties at risk of CD&M as well as to evaluate the effectiveness of other retrofit interventions. As a result of these evaluations, unnecessary and potentially expensive third party measures were not installed.
One of the most utilised features of the Switchee units was its ability to test a variety of possible solutions to CD&M problems. This allowed multiple retrofit interventions, for example Aereco demand-controlled MEV and resident communication, to be tested simultaneously across a number of properties to determine real-world effectiveness on inpidual homes. Another feature used extensively was the reporting dashboard to identify where the worst affected properties were located, and to help identify which measures should be implemented. The units monitored temperature, humidity and airflow through the properties over a number of weeks.
After installation, further testing was carried out to measure the effectiveness of the remedial work. For example, Switchee devices were installed alongside 40 smart ventilation systems to monitor how effective these were and to help identify which types of properties in the rest of the development would best benefit from the smart ventilation systems.
Results:
Fuel Poverty and CO2 emissions were both significantly reduced, with households saving an average of 15% on their heating bills each year.
26.4 tonnes of CO2 (estimated) saved every year as a result of the total of 148 Switchee units installed.
56.1MWh of energy saved from the first 57 installations. Further installations have shown similar savings.
Condensation, damp and mould problems were all solved in the properties after installation.
£219,000 saved by Peabody in long-term remedial costs.
I very rarely have to do anything at all. In terms of the heating, these flats hardly use any additional heating so I rarely need to adjust it. I found it easy once I got used to it. - Peabody Resident
The Switchee trial enabled Peabody to identify and target properties requiring maintenance, leading to 40 interventions and saving Peabody £1000s in long-term remedial costs. - Peabody's Group Sustainability Manager
Conclusions and lessons
The use of appropriate technology helped to identify property- and household-specific solutions to CD&M, improving residents' living conditions, reducing their heating bills and saving the landlord major on-going maintenance costs.