Q&A | Best Practice
Dampness, mould growth and insulation problems
Q. How should social landlords respond to reports of dampness, condensation and mould growth which are suspected of being due to defective wall insulation?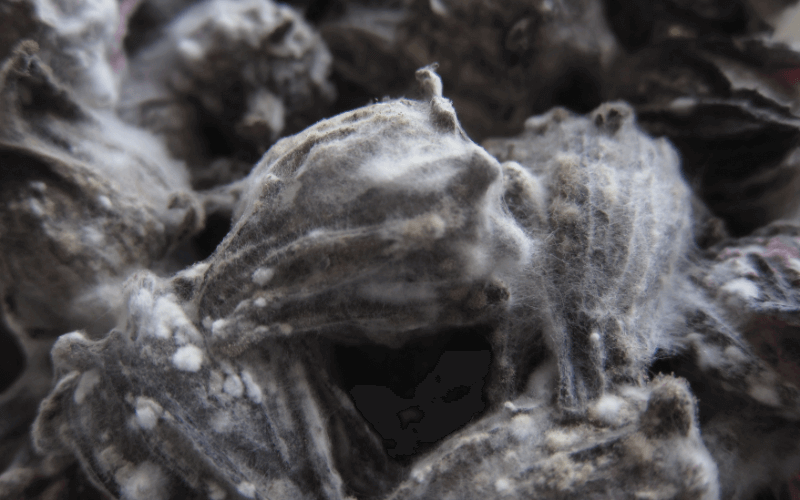 A. To ensure such complaints are effectively addressed, social landlords need to diagnose what the causes are and how they can be rectified. Landlords should survey the property to identify if there are any obvious defects that could result in rain penetration, such as blocked gutters, leaking downpipes, discharge from overflow pipes. In addition, monitoring of the indoor environment will help to identify where dampness is due to residents' lifestyles, such as drying clothes indoors, closing over trickle ventilators, not using or turning ventilation and heating systems off. View case study.
Where defective wall insulation is suspected, landlords need to survey affected properties to establish if the insulation is defective and in what ways. The Northern Ireland Housing Executive (NIHE) carried out an extensive programme of insulating cavity walls across its housing stock in the 1980s and there was some evidence this was no longer performing due to degradation or poor installation. In August 2013 a small sample of inspections indicated some issues with cavity wall insulation (CWI) in NIHE stock. A larger survey was undertaken in 2017 to inform future strategy and programmes.
The primary aim of the NIHE Cavity Wall Insulation Research was to establish the condition of CWI in the NIHE housing stock (and also the private sector) and its impact on the stock in terms of thermal efficiency and associated technical defects.
Where defective insulation is identified, such as not being installed to current industry standards or in accordance with a BBA certificate, landlords need to assess if these shortcomings are causing problems.
It is noted that such complaints are beginning to increase as a result of the new Fitness for Human Habitation Act. This Act does not apply in Northern Ireland.
Q. How should social landlords assess defective or sub-standard wall insulation?
A. Landlords should identify which properties appear to have defective or sub-standard wall insulation. For new-build properties, landlords should refer to the house builder, the contract specification and any warranties they have. For existing properties that have had wall insulation installed, landlords should begin with a review of all the contract documentation to establish what standards and certificates/warranties the wall insulation should meet. This will provide a reference against which the wall insulation can be assessed and investigations commissioned.
Q. How should social landlords assess the consequences of any defective or sub-standard wall insulation?
A. Landlords need to assess how serious the defects and short-comings identified in the wall insulation are because they may not result in dampness or condensation problems. For example, where a drill pattern for CWI does not meet the requirements of a BBA certificate, how detrimental is this? Does the reduced density substantially affect thermal performance? A thermographic survey may be appropriate and may indicate where there are voids in the insulation. Where voids are found in CWI, how serious are they and can these been rectified to provide thermal continuity? Where debris is found in a cavity wall, can this be removed?
NIHE is currently reviewing the 1% of its stock where the external façade was identified as actively deteriorating and damp and/or condensation had formed on the internal fabric and where urgent remediation is required. A small research project is planned to test the heat loss through the cavity with the current insulation using heat flux monitoring and then when it is removed and further analysed after the cavity has been cleaned and new insulation has been installed. An Action Plan will then be prepared for NIHE Board.
Q. Should social landlords remove defective or sub-standard wall insulation?
A. Not necessarily. Removing CWI is a costly, intrusive and potentially damaging process. Landlords should only adopt this approach when they have completed all their investigations and assessments and all other remedies been considered.
Q. How are social landlords assessing and responding to defective or sub-standard wall insulation?
A. The Northern Ireland Housing Executive (NIHE) commissioned a survey of cavity wall insulation in social housing and private homes in 2017. The survey findings have been announced in a News Release and a Full report published. NIHE is currently assessing the 1% of the stock where fabric and CWI has been identified as causing damp inside homes. They are currently formulating an action plan, including a small follow up pilot study of a dwelling to ascertain the impact that defective insulation is having in terms of the thermal efficiency of the dwelling. It will be monitored over a 6-week period using heat flux tests to analyse the heat loss of the existing insulation. In addition to the training of 30 NIHE staff members, they will train up more of its staff to carry out the CWI analysis.
Q. What other research has been carried out into defective or sub-standard wall insulation?
A. BRE has published a report for Government on problems with wall insulation and also a scoping study on wall insulation in Wales.
Q. How should landlords commission and manage wall insulation projects?
A. Landlords should refer to the new PAS 2030 and 2035 standards to ensure that the design of the systems is appropriate to the existing wall construction and its exposure to wind-driven rain. The project specification should reference relevant codes of practice and standards for materials and workmanship, including pre-installation condition surveys. The contract should require compliance with the specification and be managed to ensure compliance is achieved.
As a result of its research, NIHE will ensure that all properties where new CWI is proposed will be independently verified through a valid and recognised industry process before installations take place. Quality assurance assessments of CWI installations will be required during and after installation. In addition, NIHE will conduct appropriate reviews of the performance of organisations responsible for delivering CWI installations with a specific focus on data gathered on the quality assurance and compliance of CWI installations.
Q. What has NIHE done since publishing its research report?
A. NIHE has carried out the following Post Publication:
Presentation to Insulation Industry and Elected Representatives
Further analysis of research data to include Estate Descriptors and Asset Groups
Cavity Wall Research Action Group formed
Q. What further action is planned by NIHE?
A. NIHE to undertake the next steps:
A round of meetings organised with Insulation Industry
A small research project planned to test the heat loss through the cavity with the current insulation using heat flux monitoring and on completion of new installed insulation.
An Action Plan to be prepared for NIHE Board.