Q&A | Fuel saving improvement
Revised PAS 2030 & new PAS 2035: Q&A briefing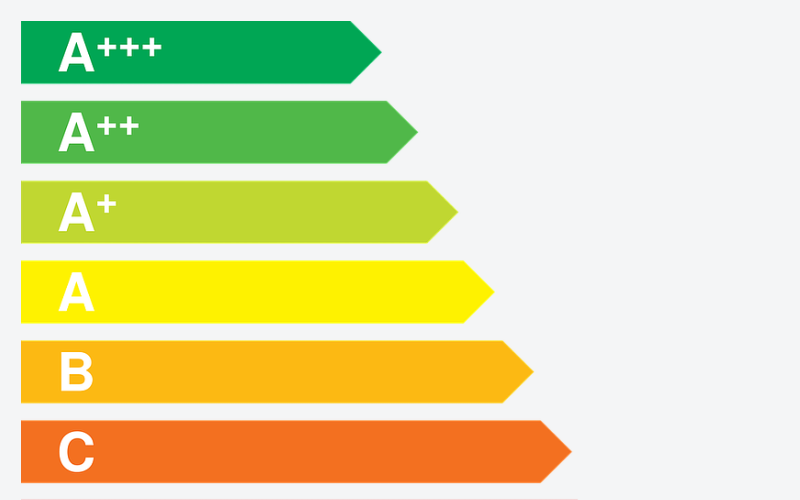 Q. Why has PAS 2030 been revised and why has PAS 2035 been introduced?
PAS 2030:2019 Specification for the Installation of Energy Efficiency Measures (EEM), in existing dwellings and insulation in residential park homes was revised to address concerns investigated by the 'Each Home Counts' Review that some energy efficiency improvements (retrofit) to existing homes had not performed as intended. In some cases, 'improvements' had made retrofitted buildings less sustainable than they were previously. Common problems included mould and condensation that would now be subject to the new Fitness for Human Habitation legislation and increased fire risks.
PAS 2035: 2019 Retrofitting dwellings for improved energy efficiency was developed to complement PAS 2030. It is the new overarching document in the retrofit standards framework, which specifies the requirement for a holistic approach to the retrofitting of dwellings. It also better clarifies the qualifications and responsibilities of individual retrofit roles and the respective activities required before the physical installation should commence. It requires a proper assessment of the building – including building pathology, thermal modelling and calculations, ventilation, interactions between energy efficiency measures, testing, commissioning, monitoring and evaluation – to develop appropriate proposals and specifications of what work should be carried out to make the required improvements to the building's energy efficiency. There are also some very specific technical requirements in relation to ventilation and the calculation of energy loss.
Q. When does revised PAS 2030 come into effect?
PAS 2030: 2019 came into effect on 30th June 2019.
Q. What happens to any uncompleted projects that had been started under PAS 2030: 2017?
A transition period has been agreed with the British Standards Institution (BSI), the Department for Business Energy and Industrial Strategy (BEIS) and the United Kingdom Accreditation Service (UKAS) before the PAS 2035:2019 and PAS 2030:2019 specifications become mandatory. This is to support the industry adopting the new standards and to allow time for UKAS to accredit certification bodies and subsequently for certification bodies to certify Registered Businesses. The transitional arrangements will expire on 31 January 2021.
Once a TrustMark Scheme Provider or certification body (as appropriate) is accredited to PAS 2031:2019 by UKAS, it can no longer issue new certifications to PAS 2030:2017.
Registered Businesses must be certified as compliant with either PAS 2030:2017 or PAS 2030:2019 by a PAS 2031 accredited Scheme Provider / certification body. Businesses must comply, and be able to provide evidence to demonstrate compliance, with the PAS against which they are certified. Once a Registered Business is certified as compliant with PAS 2030:2019, it must also comply with PAS 2035:2019.
Q. When does PAS 2035 come into effect?
PAS 2035: 2019 also came into effect on 30th June 2019.
Q. What does the revised PAS 2030 cover?
PAS 2030: 2019 is the specification for installers to follow when selecting materials, components and methods of installation to improve a home's energy efficiency.
Q. Who is PAS 2030 for?
Any organisation installing products and / or systems designed to improve the energy efficiency of existing homes. It will be essential to installers of energy efficiency measures and to certification bodies looking to assess compliance with PAS 2030.
Q. When will PAS 2030 and 2035 become mandatory?
PAS 2030: 2019 and PAS 2035: 2035 will be mandatory from31 January 2021 From that date all Registered Businesses delivering energy efficiency measures within the scope of PAS 2035:2019 and PAS 2030:2019 must be certified as compliant with PAS 2030:2019 and be able to provide evidence to demonstrate compliance, with both PAS 2035:2019 and PAS 2030:2019.
All work under ECO (Energy Company Obligation Scheme) must comply and it is expected that any Government led and funded retrofit will have to comply. All users of the TrustMark scheme need to comply.
Q. What should social landlords do to improve the quality of energy efficiency improvements they undertake to existing dwellings?
Social landlords should adopt PAS 2030: 2019 and PAS 2035: 2019 when commissioning measures to improve the energy efficiency of existing dwellings and to undertake fuel saving improvements. These standards can also be referenced when using the NHF Schedule of rates.
Users of the NHMF Best Practice Fuel saving improvements guide [see below] will be familiar with the new standards because Chapter 6: Managing risk and ensuring quality covers many of the principles used to develop the new standards.
Q. What roles and qualifications are specified by PAS 2035: 2019?
PAS 2035: 2019 identifies five distinct roles – Retrofit Advisor, Retrofit Assessor, Retrofit Coordinator, Retrofit Designer and Retrofit Evaluator. The same person can perform multiple roles if suitably qualified and any conflict of interest is managed. TrustMark, a Government Endorsed Quality Scheme, has published a table explaining these roles and what qualifications each role requires and for which buildings.
Q. What risk categories are covered by PAS 2035: 2019?
PAS 2035: 2019 sets out the requirements and roles for low-, medium- and high-risk projects. TrustMark has summarised these in a table.
Q. How does PAS 2035: 2019 relate to traditional or historic buildings?
PAS 2035: 2019 specifies that energy efficiency improvements to traditional or historic buildings should, dependant on the risk category, comply with BS7913: Guide to the Conservation of Historic Buildings. In most cases they should be treated as high-risk projects. It also requires some roles to hold an SQA Level 3 Award in energy efficiency and retrofit of traditional buildings – this includes training on significance analysis and heritage impact assessments as well as technical issues.
It is estimated that up to 35% of UK homes are traditional buildings, mainly differentiated by having solid, vapour permeable walls as opposed to cavity walls. IHBC (Institute for Historic Building Conservation) has published 'Retrofitting of Traditional Buildings'.
Q. How can you keep up to date?
Social landlords and their contractors can sign up with TrustMark to be kept up to date.
Downloads