Proptech: why does it matter?
Many housing associations are facing the most challenging agenda in their histories, a situation that is also pushing significant pressure onto contractors.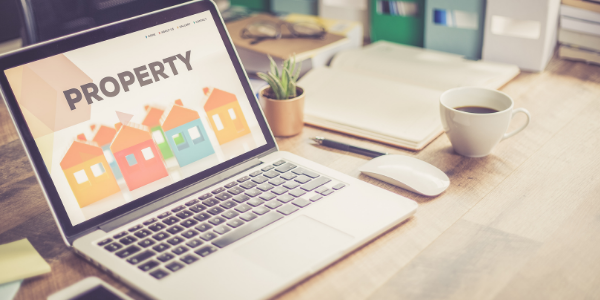 The drive to become genuinely 'customer led' by working with residents, delivering building safety, adapting to changing legislation and regulations, achieving Net Zero, and an ever uncertain economic background, are all adding to the burden. But with challenge comes opportunity and a new approach with the latest technology is coming to the fore to help us collectively address these challenges. It's called PropTech.
PropTech (Property Technology) is now a familiar buzzword in the housing sector. But what does it mean and how can contractors get involved? At its most basic, PropTech is the term used to describe the broad application of technology to property services. It aims to help property owners, landlords and tenants better manage their assets, in order to make owning, renting and living in homes easier, better and more efficient for everyone. It is achieved by the appropriate use of digital technology and data to reinvent old and broken business models. And talking of the absolute urgency of reinvention, here's a worrying statistic: 60% of London landlords have not changed their property management system in over 10 years. Just think about how software and hardware has evolved since then and it's not difficult to see why things may be falling over.
Although it may sound intimidating, Proptech offers some great readymade solutions that borrow from other sectors and plug and play with Cloud infrastructure providers like Microsoft, Amazon and google. This means we don't have to reinvent the wheel to achieve a culture of communication with multiple stakeholders; build robust CRMs; remove the manual reliance on emails, phoning and texting tenants to inform them of for example, repair or maintenance appointments; data cleaning, harvesting and mining; centralised data collection on housing stock; streamlined transactions and energy efficiency management and reporting. In a nutshell, the appropriate use of Proptech in both housing and contractor businesses gives speed, accuracy and visibility.
Contractors who have already embraced PropTech report improved client and resident engagement and satisfaction. But we must work together as a sector to make this work for us all. Will PropTech solve the UK social housing model challenges overnight and create a healthy, efficient and sustainable future? Maybe not overnight, but without it, we will have a long, tough road ahead of us.
If you're a contractor who wants to learn more about digital transformation with your clients, don't miss this date.
Proptech & Digital Transformation Masterclass
Date: Wednesday 4 May | 10:00am - 3:30pm

Join Dan Hughes and Jenny Danson to understand more about digital transformation within the housing sector. Our contractor members are welcome to join social housing professionals who have a responsibility for any part of a tenant's home. Learn about the latest developments and more importantly, how to capitalise Proptech for your business and your client relationships.

* LIMITED SPACES AVAILABLE **
View brochure & book
#Proptech #digitaltransformation #socialhousing 
Produced by: