2022: What are the Key Challenges Facing Contractors?
Mike Turner, National Housing Maintenance Forum (NHMF) Contractor Forum Chair and Ian Williams Ltd.'s Executive Director, discusses the key challenges in 2022 and how the Contractor Forum will be helping contractor and installer members charter some choppy waters.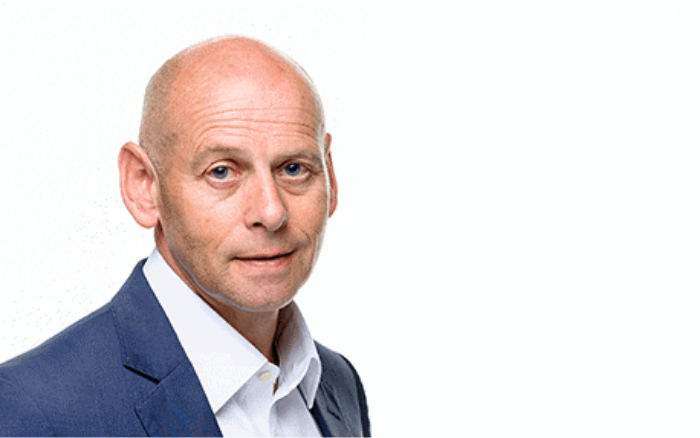 For those of you who don't know us, the NHMF Contractor Forum membership represents the housing sector's finest in innovation, best practice and collaboration. Embodying a broad cross section of contractor organisations with differing interests and specialisms, from household names to SMEs, the Forum helps members stay ahead of legislative changes, swap ideas and experiences, and above all, collaborate to raise standards in the market place.
Established in 2012, the Contractor Fortum is now firmly positioned as the trade affiliation for contractors and installers working in the social housing and commercial sectors. Never has the requirement for a collaborative approach to the tests we're all facing, been more important. Two of the greatest challenges we are currently grappling with as a community, are the environment and labour shortages.
Net Zero: what does good look like for contractors?
The much-anticipated COP26 - now dubbed the Glasgow Climate Pact - is over. Although 197 parties agreed the pact, the summit's closing moments were hardly jubilant, and depending on who you ask, it was a resounding success or a 'cop' out. Some believe that limiting global warming to +1.5C might finally be within our grasp, while others believe the modest improvements don't go far enough. The reality is that the outcome is nuanced.
One thing however is certain: legislation to slow climate change will be put in place in the UK over coming years and combined with the recently released Heat and Buildings Strategy, we will see sweeping changes within the refurbishment sectors. These changes will impact the ways in which we as contractors operate, what skillsets we need, what materials we can and can't use, quality management systems, etc, - the list is long.
Being a member of the Contractor Forum gives businesses the opportunity to learn collectively about what these changes will be. Through debate and specialist speakers, we learn about how we need to adapt our businesses to meet the green agenda, from both legislative and best practice perspectives, and how as an industry, we need to implement a new way of working/ thinking i.e., a seismic, collective shift, not just as individual organisations. Change is coming and together, the forum's objective is to help make sure contractors understand and get to grips with these changes - not only to survive, but to thrive.
Skills shortages: making construction more attractive
Alongside environmental issues, the other pressing issue we're facing right now, is skills shortages. An ageing workforce and a sector heavily reliant on a migrant workforce is an ailing and unsustainable labour model. The construction sector has seen a 39% rise in the number of job vacancies, the second highest level of vacancies in the past 20 years and as the battle to find skilled workers to deliver new build and refurbishment projects intensifies, the focus is now firmly on all of us to attract, train and retain the best people to ensure that much-needed future investment in our built environment is delivered.,
Entire generations of in-house skills are lost
While some of the blame for this current situation can be placed on Brexit and COVID, one of the key contributors is that as a sector, for years now, we haven't been appealing enough to attract new talent. The existing workforce is gradually retiring with nobody to take its place. For some businesses, low contractor margins have directly resulted in a lack of available or willing investment for training apprentices or 'on the job' school leaver training schemes. Training is seen as loss leader in terms of funding relative to costs. The practice of not having directly employed tradespeople on the payroll has led to a skills' vacuum in organisations. Entire generations of in-house skills are being lost and the core outputs of their businesses - delivering plumbing, plastering, fenestration, electrics, painting, bricklaying, carpentry - are no longer within their control. Collectively, we need to make a career in the industry seem desirable and widen the talent pool, so we all enjoy the benefits of a diverse workplace.
These two topics are just several in a long list of challenges that are facing contractors and installers. The world as we know it is changing and changing fast. Membership of the NHMF Contractor Forum not only helps decide how these changes are implemented, but also helps keeps us all ahead, relevant and attractive.
If you'd like to join us as member or try us out a guest, please visit https://www.nhmf.co.uk/contractor-forum or contact imogen.bowen@m3h.co.uk
There are still some places left for the NHMF Maintenance Conference on 25th 26th January and we'd welcome new faces to review these themes and more.
Produced by