Bulletin | Technology & innovation
Connecting energy efficiency and social sustainability – innovative approaches to housing and retrofitting in Freiburg, Germany
Since the 1990s, as one of the world's leading examples of sustainable urban development, the German city of Freiburg has received numerous awards. It is home to new city districts like Vauban and Rieselfeld, both renowned for hosting a high quality of life.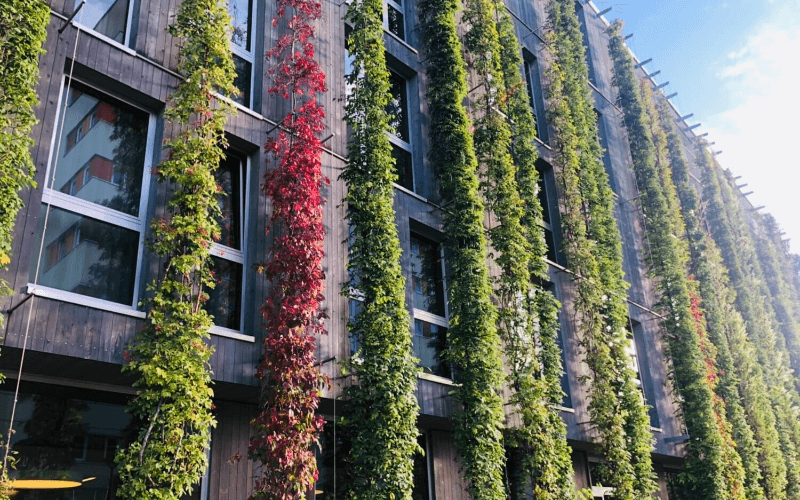 Freiburg is also home to the city district of Weingarten, which unfortunately carries a rather poorer reputation within the city. As a product of the 60s and 70s, Weingarten contains a high volume of social housing and monotonous, prefabricated buildings.
The Weingarten-West District Renewal Programme was formed in 2009 as an attempt to upgrade the district's reputation. So far, 142 million Euros have been budgeted to fund this new programme, including 35% of the funds coming from the national 'Social City' programme. As a precursor to its funding, the programme needed to meet certain criteria. This included not only maintenance and energetic modernisation of apartment buildings, but also early participation of affected residents, an upgrade of the public space, and innovative social concepts.
Between 2009 and 2011, one of the first projects of the programme was completed. The 16-story 'Buggi 50' high-rise was converted into the first modernised passive high-rise in the world. It underwent many changes to reduce its heat-energy consumption by nearly 80%.  These changes included replacement and thermal insulation of the windows, a new heating system, and the installation of a ventilation system with heat recovery. The living space also gained about 1,000m² with the inclusion of former loggias and new external balconies were installed. A complete redesign of the floor plan created 49 additional units; the building now offers 139 two and three-bedroom apartments.
…improving the quality of life for tenants and achieving energy goals go hand in hand.
To ensure success, social concepts accompanied planning and construction from the very beginning. Residents helped decide which of the four identical high-rise buildings in Weingarten should be modernised first. Resident surveys helped identify problems leading to the decreased quality of life inside the complexes. A common complaint was poor communication with the Freiburg Stadtbau (FSB), which owns many of the apartments in Weingarten. This results in long waiting times for correcting defects. Isolationism and a lack of community spirit, vandalism and pollution were also highlighted as problems. In response, video surveillance was installed to prevent vandalism. A new concierge in the lobby monitors surveillance and serves as a contact person between tenants and the housing association, in case problems arise.On the ground floor there is a new guest apartment, common rooms with a kitchen for events, and an office for neighbourhood work.
A new approach was formulated to give tenants a say in who they live near. Prospective tenants picked their apartment type (two or three-bedroom/directional orientation) in advance. Next, a 'speed-dating' event took place where future neighbours were able to get to know one another. Most importantly, residents were able to discuss and mutually agree with whom they wanted to share a floor. The aim of this procedure was to promote a strong sense of community within the building.
Needing to reach new energy goals of the programme, residential behaviours needed to be slightly adjusted. Teaching new ventilation practices to residents was vital. As many residents come from different backgrounds and speak numerous languages, nine women with migrant backgrounds were selected to receive energy efficiency training for their building's particular technologies. They were then tasked with helping inform and assist new residents in the appropriate languages with general energy saving practices and the usage of the building's ventilation system. In addition, an outdoor exercise area for seniors and resident-designed artworks are also visible results of the project.
The 'Buggi 50' project is an excellent example of how the combination of social, ecological and economic components can create successful sustainability. With this project, improving the quality of life for tenants and achieving energy goals go hand in hand.
Steffen Ries is an employee at Innovation Academy. Innovation Academy is a partner of the city of Freiburg and organises specialist visits for national and international delegations on topics such as urban planning, energy efficiency and sustainable mobility.
More information at: https://www.innovation-academy.de/en/