Bulletin | Contractor Forum
Contractor Corner
Our NHMF Contractor Forum membership represents the housing sector's very best in innovation, best practice and collaboration. Embodying a broad cross section of organisations with differing interests and specialisms, from the large to the small, we're speaking to a cross section of our members about what's top of their agenda as we move into 2022.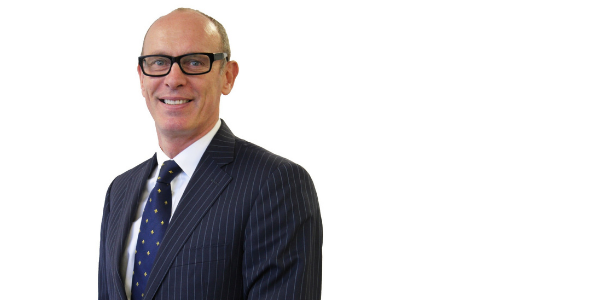 This week, we speak to Paul Maghie, National New Business Director at United Living Group, about the challenge of Net Zero and how the leading property services company is helping its client, the UK's largest housing association, Clarion Housing on its decarbonisation journey.
The range of topics that arose during last Contractor Forum meeting was indicative of just how many challenges those of us operating in the housing space are currently facing. But one stands out above all others: how are we collectively going to meet the green agenda for decarbonising the UK's housing stock as we look to achieve Net Zero by 2050.
Achieving Net Zero by 2050 is undoubtedly one of the greatest ambitions set by the UK Government in the drive to tackle climate change. As was highlighted over and over during the recent COP26, we need to act, and we need to act now. That's why I'm proud to represent United Living who have already started to help clients, like Clarion Housing in Tonbridge, to decarbonise their homes.
We need to stop viewing refurbishment and retrofitting of existing housing stock as the poor cousin of shiny new build.
Existing UK households account for more than a quarter of the entire UK CO2 emissions. New homes only account for 1-2% of total housing stock and 80% of the homes of 2050 are already in existence. As such, an overhaul to the energy performance of the UK's existing housing stock is a vital milestone on the government's Net Zero pathway, both in operational and embodied carbon savings. To achieve such a massive reduction by 2050, radical steps must be undertaken, and the sector has to rethink its approach – moving beyond the new and making considerations for the current supply. We need to stop seeing refurbishment and retrofitting of existing stock as the poor cousin of shiny new build.
Better energy efficiency; better health; lower energy bills
United Living Group is currently working on behalf of Clarion Housing, to improve the energy efficiency of 80 properties in Tonbridge, Kent. Following a successful collaborative bid with Clarion for an award of £2.4 million from the Social Housing Decarbonisation Fund, we began to implement a PAS2035 accredited 'whole house approach' to implement energy improvements. These included purple passive airtight wraps, new high-performance triple glazed windows and doors, loft insulation, roofing improvements and heat and energy solutions. The improvements are introducing significant improvements to the thermal efficiency of the homes and bringing with them the mitigation of risk of damp and mould, improved air quality thanks to new ventilation solutions and of course, lower energy bills for residents.
This is just one case study showing how contractors like United Living are innovating and making retrofit a reality for social housing clients. Being able to share our experiences with others in the sector, and getting insights back from them, is a great benefit of the Contractor Forum. Collectively, we need to change the narrative from a 'functional' one to one of 'aspiration' and attract new blood into our markets which are changing and changing fast. Being part of the Contractor Forum ultimately helps us all continue to raise standards, drive relevant agendas and deliver consistent improvements in the experiences we deliver to our clients.
Paul will be presenting with Ed Provost-Lines, Operations Manager, United Living at the NHMF Conference on Tuesday 25 January on the theme of United in Safety - Staying Safe Together. 
If you'd like to join a meeting as a guest, you're more than welcome to try us out.
Contact imogen.bowen@m3h.co.uk to find out more on this.
Produced by