Bulletin | Contractor Forum
Contractor Corner
Our NHMF Contractor Forum membership represents the housing sector's very best in innovation, best practice and collaboration. This week, we spoke to Melissa Pearce, Client Relationship Director of Wates Living Space.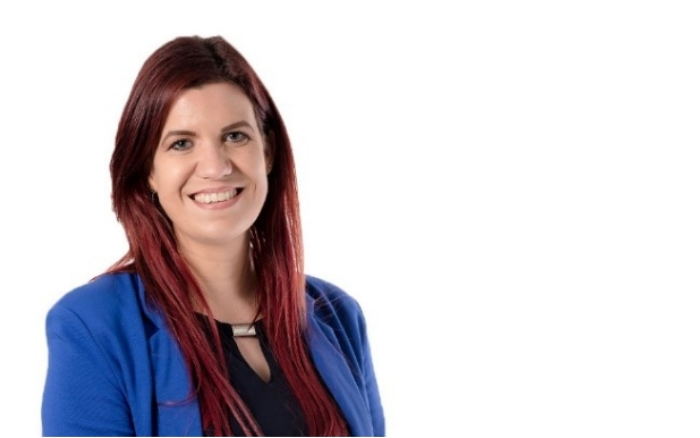 Embodying a broad cross section of organisations with differing interests and specialisms, from the large to the small, we're speaking to a cross section of our members about the benefits they get from the Forum.
The whole is greater than the sums of its parts 
When organisations of different sizes come together, you get the benefit of different dynamics coming into play. Sometimes smaller contractors may be closer to certain parts of the supply chain, while larger players may be closer to legislation or have better access to data and trends. The power of the Contractor Forum in my opinion, lies in this very fact: the collaborative intel we get from bouncing off each other and each bringing their own perspective, means we end up with something where the whole is greater than the sum of its parts. I have to say, as a large organisation, Wates gets as much from smaller members as we hopefully give back to them. It's about the power of a group where everyone has a voice, and everyone shares experiences and best practice. We put competition to the side when we're working as members of the Forum and benefit collectively to find solutions that are well-informed and ultimately best for our clients. After all, we are all serving the same markets with the same needs, aspirations, and challenges. 
Trying and testing options together
The other fantastic benefit to being a member, is the learning the organisation brings to us from other sectors. Just last week in our meeting, in addition to the Compliance updates, we had specialist guest speakers from DIN and Shift Environment talking universally about Decarbonisation and Communications in a Digital Age. It was so interesting to learn what other sectors are doing in respect to these topics. Take for example, technology for service delivery where the question was posed – is there anything we can learn as a sector from Amazon's delivery model? The Forum helps us to look outside of ourselves to others who are perhaps more experienced or better resourced in certain areas. Why wouldn't we want to learn from them? We have elements of our sector that are way ahead of the curve, but also some we need to keep getting better at. The Contractor Forum allows us to try and test options together. Personally, it's so exciting for me to step outside of the day job and devote time and headspace to listening and learning. And that's exciting because that's where innovation stems from. 
Unlocking inclusivity
The other thing I'd say is what fantastic value for money every organisation gets from Contractor Forum membership. There's a transparent sliding scale of fees on the website based on organisation turnover, precisely because we want affordability to drive inclusivity. A recent overhaul of the organisation made us realise that we did not want to exclude anyone due to affordability and that it's only fair those with deeper pockets pay more. 
Keeping up with changing marketing narratives
I remember being told at school when discussing career options: 'it could be worse, you could be looking at a career in construction!' This to me shows just how far we have come as a sector. It simply wouldn't be said anymore but sure, we've still got a long way to go. My view is that construction / property services is only going become more and more attractive, as market demands force us to change how we operate.  We have to move away from a bricks and mortar approach to a service sector embedded in tech and innovation. The narrative will ultimately change too as people learn how well-paid roles are, how high job security is and how totally transferable their skills are. Decarbonisation, green, design, data, retrofit – these are all areas that are required across most sectors like automotive, travel, education etc. The world of work is changing and in turn our market is changing to one that's more aspirational. Membership of the Contractor Forum not only helps decide how these changes are implemented, but also helps keeps us all ahead, relevant and attractive.
I urge anyone not already a member to give it a go. 
If you'd like to join a meeting as a guest, you're more than welcome to try us out.
Contact imogen.bowen@m3h.co.uk to find out more on this, or more about the 10% discount we have till the end of the year. 
Produced by