Bulletin | Asset management
Making the most of active asset management
The role of active asset management in a modern housing provider is well-established. Most landlords now have a good understanding of the performance of their homes and make informed property decisions accordingly.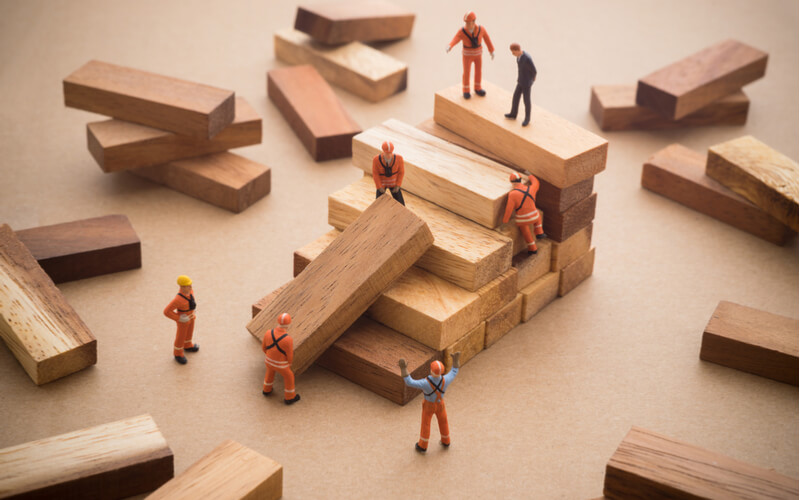 Because of the success in recent years in asset managers running more efficient stock management operations, attention is rightly turning to what else is possible. What more can the robust collection and analysis of data tell people about potential business improvements?
Here are just some of the challenges facing housing providers at present where we have worked with clients to explore solutions.
1.     Resident trust: Repairs and maintenance is the single most important factor influencing resident satisfaction, where accountability to residents is high on the agenda. Landlords need to demonstrate safety, security and transparency in order to inspire trust and confidence. What does this mean for the focus of the asset management task?
2.    Physical standards: There is a clear emphasis on physical standards – only strengthened by the tragedy at Grenfell Tower. The majority of organisations understand their stock through use of asset modelling or Net Present Value modelling, so how effectively is this information used to manage risk and take action?
3.   Housing growth: Housing providers are responding to the huge public and political pressure to contribute substantial numbers of affordable homes to the government's overall annual housebuilding target of 300,000. They must do this while continuing to invest in their existing assets. How can asset managers balance value preservation with value creation?
Happily, most housing providers have the foundations in place to continue to evolve their active asset management approach to further support the business. The functionality and role of models is evolving and we continually invest in updating our SHAPE (Savills Housing Asset Performance Evaluation) model to keep in tune with client needs.
Registered providers have spent time getting the data right, so they understand their assets – without this nothing else is possible. They have demonstrated asset performance over the long term and informed actions in business plans accordingly (modelling scenarios on stock investment and disposals, etc). The next step is applying this analytical power to address wider business objectives and challenges.
One obvious area where robust active asset management is proving valuable is helping organisations to communicate with residents and other key external stakeholders (the regulator, local authorities, investors/lenders, politicians, etc.) in order to build trust.
For instance, the Regulator of Social Housing's Value for Money Standard requires housing providers to clearly articulate their strategic objectives as well as to publish evidence to enable stakeholders to understand performance.
The key metrics relevant to asset management in this standard are:
       Reinvestment percentage
       Social housing cost per unit
       Return on Capital Employed
Asset managers can play an important role in helping their organisation clearly articulate their performance in these areas and the rationale behind decisions taken.
On the issue of physical standards, several housing providers are exploring how their social objectives can be considered when making asset decisions. Homes in an area of low housing demand may have a low or even negative NPV. However, this neighbourhood may be one in which the organisation is committed to invest in order to support its residents.
Similarly, when exploring how to increase house building, housing providers told the most recent Savills Housing Sector Survey in 2018 that a key constraint to their ambitions is the availability of suitable land. Asset managers are well-positioned to help. They can use Land Registry data to accurately plot the location of all their homes and the land they own that surrounds them. They can use this to calculate the housing density of their assets and understand where potential exists to build more homes in areas of low housing density.
These are just some examples of where organisations are using their asset knowledge to tackle wider business issues. There are many more applications and we look forward to supporting housing providers to explore them.