Bulletin | Skills shortage & worker health
The National Housing Academy – a competency driven approach to technical skills
Today the housing sector faces many challenges, one of vital importance to the progression of the sector is that of skills.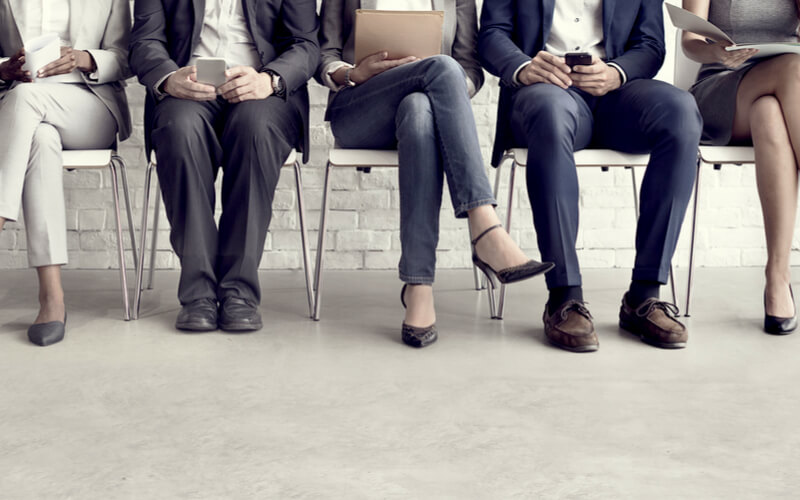 Much has been said regarding skills shortages not least the impact of Brexit, the downgrading of technical skills and the lack of career movement for those entering the sector. However, there are challenges of equal importance that seem to be ignored. Very little is written about the extraordinary acceleration in technical products, the blurring of lines between traditional 'skilled' trades and the impact of modular and volumetric housing on sector technical skills.
The National Housing Academy's journey within this landscape
Three years ago, quietly but diligently, a group of sector professionals set about taking on this monumental challenge and in so doing is gradually changing the landscape for technical housing skills forever. Their work has led to the formation of the first National Housing Academy (NHA) for the sector, a not-for-profit organisation with a remit to take on the growing decline in technical skills faced by the sector.
The NHA took the decision three years ago to carry out a thorough skills analysis to identify exactly where resources might best be concentrated to address these challenges. Furthermore, we decided to counsel the sector to see the extent to which current policy on technical training was compounding an already diminishing skills return and unwittingly contributing to this decline. 
As a result of undertaking over 500 skills audits we now have an acute understanding of the current technical shortfalls facing the sector and therefore a better understanding of how to address these concerns at national level.
Our research and work on technical skills suggests that:
Qualification achievement did not correlate with increased competency.
The best skills largely reside within a narrow ageing group of retiring operatives.
Those with the greatest practical skills often had the least well-developed digital skills.
Recent apprenticeships to develop multi-skilled operatives were largely unsuccessful in delivering competent employees.
Organisations do not have meaningful ways to measure competency against organisational performance.
How is the NHA addressing these challenges?
The NHA decided, given this research, that concentrating on delivering qualification-based outcomes would not of itself address the skills shortfalls in any meaningful way. A more reactive and fluid approach, with greater ownership by sector organisations was the way forward and from previous work carried out both in the UK and abroad, it was clear that a 'Competency Management' approach by organisations would provide a better and more reactive solution for the sector.
What has this fledgling organisation achieved in these early years?
A review of technical apprenticeships has been undertaken and the Level 2 Property Maintenance Operatives apprenticeship has been re-written, extending both its scope and skills.
A Level 3 Apprenticeship in Property Maintenance is in development.
Supervisory level courses and qualifications that are sector specific have been developed.
A national learning management network has been successfully implemented where organisations can have a low-cost LMS and competency management platform which can be customised to each organisation's own unique brand.
Competency management software toolkits have been put in place specifically for the housing sector to develop inroads into this skills agenda.
What can you do to take part in this movement?
Our landscape is changing and very quickly, the stakes are high and time is short!
Our ability as a sector to adjust to meet these challenges is woefully inadequate. If we do not take action, then we will not have the skills we require, nor will we be able to deliver safe and reliable services to our clients. We will be unable to preserve and protect our asset base and we will not be in a position to offer meaningful employment to our communities.
For the first time in the history and development of social housing policy, and as a result of individuals and organisations working together, the NHA can offer all housing associations, regardless of their size, equal access to the very best technical and skills training resources to support their development and management of a competent skilled workforce.
Become part of the solution by joining us at the NHA and begin your journey into competency and skills.