Bulletin | Skills shortage & worker health
Skillexit – how employers can tackle the skills shortage challenge
A sustainable commitment to attracting, retaining, training and developing the best talent lies at the heart of every healthy business and economy.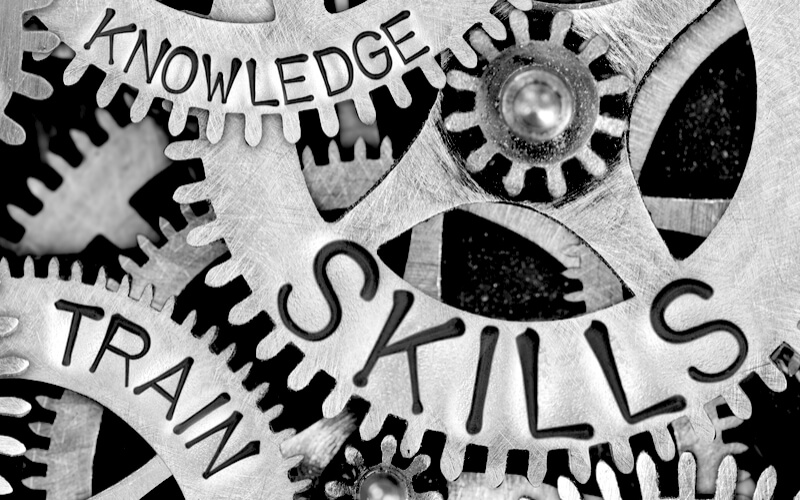 Closer to home, we all know that the maintenance and repair of the UK's housing stock is completely dependent upon the employment of an efficient and sufficiently skilled workforce. But the escalating skills shortage, driven by an ageing workforce, fewer apprenticeships and the impact of Brexit on our migrant workforce, is forcing employers to the edge of a precipice. Without intervention, costs will rise and quality will decline to levels not experienced before, making 'Skillexit' a highly fitting term. Indeed, its impact may see organisations withdraw from the sector as they are unable to fulfil the obligations placed upon them by their clients, something that we're seeing now. 
Squeezing businesses
According to the latest research from the FMB, the UK construction worker shortage has hit its worst level on record. This severe skills gap is driving up wages and squeezing businesses already battling higher material costs. Looking ahead, the picture isn't any more positive: The Farmer Review1 predicts that the construction labour force will decline by 20-25% in the next decade, a culmination of a record low level of new entrants and the need to replace 700,000 retiring workers.
In terms of new people entering the sector, only 21,000 new apprentices entered roles in construction in 2017 which equates to less than 1% of the sector's workforce. A main contributor is low contractor margins, which directly result in a lack of available investment in training for new entrants looking for apprenticeships or 'on the job' school leaver training schemes. Value is being removed from the supply chain at all levels, with training often seen as a loss leader in terms of funding relative to costs. The practice of not having directly employed tradespeople on the payroll has led to a skills vacuum in organisations. Entire generations of in-house skills are being lost and the core outputs of their businesses: delivering plumbing, plastering, electrics, painting, bricklaying, carpentry, are no longer within their control.
Making a choice about culture
With a culture ingrained with a commitment to direct delivery, Ian Williams has always recognised that recruitment and development of talent is fundamental to our future success. That's why we've committed to apprentices making up 10% of our operational workforce at any time. We're currently consistently achieving 11% and have formalised the significant investment we commit to training and development with the creation of the Ian Williams Academy, whose main objective is to ensure that we have a strong talent pool, transfer the skills, expertise and company ethos through the workforce and ensure succession planning. The Academy scheme is considered by the CITB to be a best-in-class approach and won the National Housing Maintenance Forum's Best Apprentice Scheme 2018.
Nurturing in-house skills and keeping control in-house, is not a 'nice to have'. It's a commercial imperative that will lead us all in the direction of a healthier, vibrant and attractive industry to be part of, driven by experienced and empowered people who have the right skills for the job, both now and in the future.
Actions for employers to consider to attract, train and retain the best talent
Implement an engaging recruitment strategy focused on candidates and hold their hands throughout the process.
Offer training that benefits your company and is sustainable.
Involve apprentices in other company training to provide a broad range of experience.
Team up with trained mentors and have a dedicated team to look after any pastoral and qualification needs.
Create a positive and enjoyable working environment with a vision for the future.
Use your apprenticeship funds where there is resource to support them.
Consider forming an Apprentice Task Force with representation from across the business.
Celebrate their successes.
For more information: www.ianwilliams.co.uk/ouracademy
1 The Farmer Review of the UK Construction Labour Model, Mark Farmer, October 2016