Bulletin | Contractor Forum
Contractor Corner
Our NHMF Contractor Forum membership represents the housing sector's very best in innovation, best practice and collaboration. Embodying a broad cross section of organisations with differing interests and specialisms, from the large to the small, we're speaking to a cross section of our members about what's top of their agenda as we move into 2022.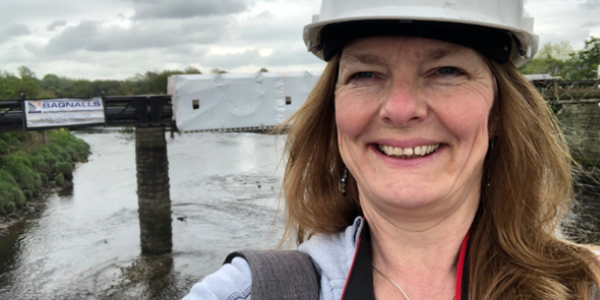 Joanne Gualda, Group Marketing Director, Bagnalls 
Not all our Contractor Forum members are dedicated specialists in the social housing sector, which means they bring a valued and different perspective to the Forum. For this Contractor Corner, we spoke to Joanne Gualda, Group Marketing Director of Bagnalls, leading painting, decorating, and industrial coatings contractors. 
Joanne comments: "For Bagnalls, social housing is just one of the variety of markets we work in, meaning that although we may not be immersed only in housing, we are experts in paint and the sustainable, innovative, value for money solutions that are now available to social housing clients. Our key driver is to aim for sustainability, across all environmental, social and economic touchpoints with customers. We work closely with paint manufacturers like Dulux, Crown and PPG and collectively, we've made great strides in the innovative painting and coating solutions now expected by social landlords. We have met the demands for more environmentally, water-based VOC free paint, while retaining the quality and opacity of the finish. We can extend the cyclical maintenance life cycle of large-scale housing projects, again to offer greater value for money in a sector where budgets are tight. We are also working together to find solutions to reduce the need for single-use plastic paint cans. We need to find alternative options, changing the material or reusability of a plastic paint can. This will take time, but if we don't try, we won't know or ever get there but until that point, recycling as many empty plastic cans as possible, is imperative. Exploring and discussing options with other members of the Contractor Forum can also support the long-term sustainability achievements that are needed.
"Social housing is ultimately about working in people's homes which is very different from say working on a football stadium. It's far more personal and our teams have to respect each individual, meeting diversity, equality and inclusion expectations. We try to be flexible. I recall the example of a young mum, desperate to give her baby an afternoon nap. So of course, we were flexible and came back later.
"Wherever we're delivering contracts, whether industrial, e.g., in a railway station, or in people's homes, the values are the same, despite the totally different environments. Customer care is crucial. We invest back into local communities wherever we can, and work closely with schools and colleges to try to attract more young people into the contracting sector. This is something I feel passionate about; it's up to us to tell an engaging story, change the narrative and attract more talent and make them excited about joining a thriving and dynamic sector.
"Ultimately, for all our clients including social housing landlords, we aim to add value and to make better lives. Contractor Forum membership helps us to do this by keeping ahead of trends and legislation. But most importantly, the Forum facilitates open debate and cohesive action from a group of people who are all keen to raise standards and serve social housing to meet their needs and aspirations."
For more information, please visit the Bagnalls website
If you'd like to join a meeting as a guest, you're more than welcome to try us out.
Contact imogen.bowen@m3h.co.uk to find out more on this.
Produced by