Bulletin | Resident safety
How well are you looking after your residents?
We explore the impact of the Government's latest consultation plans and look at what actions you might need to take.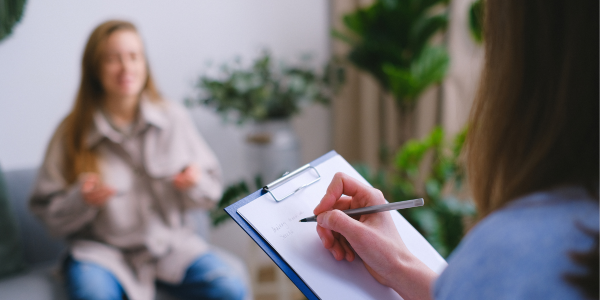 Introduction
Announcing the publication of the Social Housing (Regulation) Act 2023, Michael Gove, Secretary of State for Levelling Up, Housing and Communities said: "The Act will help to ensure that tenants get the safe, warm and decent homes they deserve ... and it will drive up standards of social housing and give residents a proper voice." It will strengthen RSH to carry out regular inspections of the largest social housing providers and to fine rogue social landlords. The Housing Ombudsman will have powers to publish best practice guidance to landlords following investigations into tenant complaints. The Act includes powers to set strict time limits for social landlords to address hazards such as damp and mould.
The Government wants social landlords to treat their residents with respect, listen to them and engage, not just consult, them when building work and improvements are being planned for their homes. It is consulting on a wide range of issues as to how landlords look after their residents:
Code of Practice for the remediation of residential buildings, which puts residents at the heart of remediation, such as addressing failings in building and fire safety making clear what residents can expect during a remediation project.
Heat networks regulation: consumer protection – seeking views on consumer protection requirements (as part of the heat networks regulatory framework) in relation to:

pricing
quality of service
transparency of information
consumers in vulnerable circumstance
the scope of the rules and how they should be phased in.
It also covers Ofgem's approach to implementing and enforcing regulation, including through guidance, market monitoring, compliance and enforcement activity, as well as its approach to delivering the cost recovery regime. An Impact Assessment has also been published, which sets out the benefits and costs.
** Consultation deadline 11:59pm, 27 October 2023 **
RSH Survey – The Regulator has written to Registered Providers to forewarn them of a data request about the fire safety remediation they have undertaken to meet their obligations under the FSO 2005 for all buildings over 11 metres. Returns are due from 21 August 2023.
RSH Consumer Standards – 4 draft standards (see below) which set out the specific expectations and outcomes that all registered providers expected to achieve. Teh CIH are running a webinar on 2023 Act and Consumer Standards. Final standards expected to apply from April 2024:

Safety and Quality Standard
Transparency, Influence and Accountability Standard
Neighbourhood and Community Standard
Tenancy Standard.
It is important that you study what the Government expects, assess how you currently operate to see what changes you might need to make and respond to these consultations.
What other consultations are being planned?
The Regulator will shortly be consulting on new consumer standards to help protect tenants, with the regime is expected to go live in April next year.
Social Housing Quality Resident Panel
The Panel brings together social housing residents from across the country so they can directly share their views with the government and ministers on their approach to driving up the quality of social housing. Government is committed to listening to social housing residents, making sure they are heard and acting on what it hears to ensure residents get the safe and decent homes they deserve. The Panel's first reports were published in August 2023, including one on 'Improving the complaints process and seeking information or advice'. The summary of findings explains how landlords can empower residents and sets out reasons for negative experiences of the complaints process and residents' suggestions for improving it. These reports will help social landlords to assess their complaints process and consider how it could be improved.