The National Housing Federation, National Housing Maintenance Forum and Eastern Procurement are working as partners to offer a twice-yearly seminar for asset management professionals, property service directors and those working in housing associations, local authorities and ALMOs across the East of England.
Our region comprises very rural and urban housing, often with long distances between repair jobs calculated as some of the largest in the UK, particularly time wise. Each housing provider delivers responsive repairs and maintenance using a number of well-established and successful vehicles: Direct Labour, Contracted Arrangements, Joint Ventures and hybrids of all of these. The problems can arise when stock is outside the core working area, often in other counties, or at least an hour from base.
We have listened to the thoughts of the housing providers, DLOs and contractors in our region and this conference will seek to understand the advantages and to unravel the challenges associated with enabling a collaborative multi-client, multi provider service for the good of all across the Eastern Region. Our goal is not to create a complex procurement, or a complex joint venture, but instead to make working together as simple as we can, employing minimum effort for maximum results.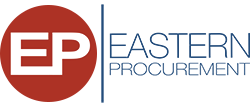 Contacts