Bulletin | Frameworx | Procurement
New NHMF Frameworx agreements live
Frameworx, the not-for-profit social housing procurement framework that is committed to investing in social value and communities, is delighted to announce that another round of new frameworks has been introduced to cover Heating Services and Estate Services, and a further round of frameworks for Communal Mechanical and Electrical Services, Disabled Adaptations and Specialist/ Sub-contractor Services incorporating a range of works like groundworks, drainage, damp and mould treatment, and roofing is being developed.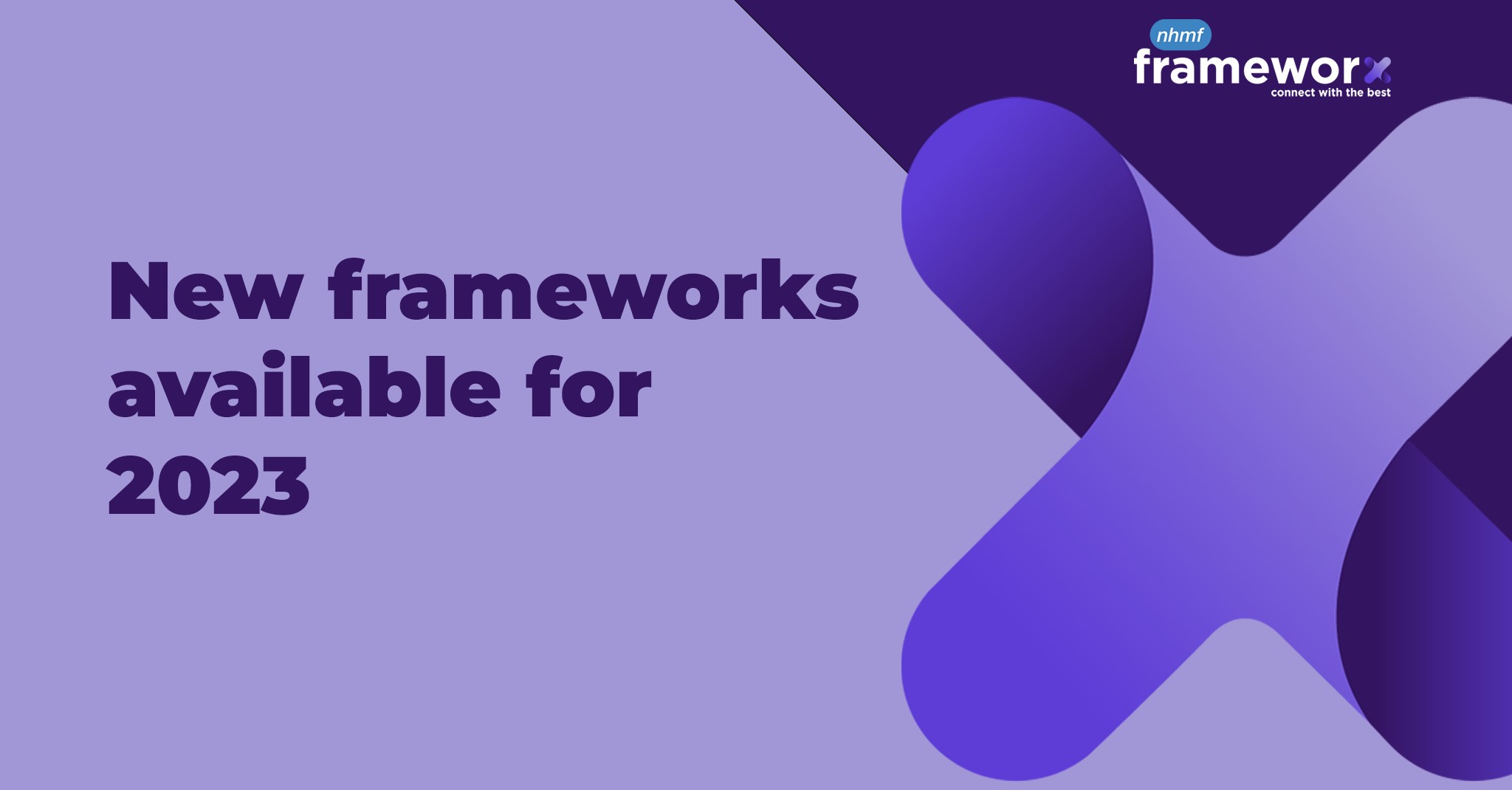 David Miller, Frameworx Director comments: "Frameworx was established last year in association with the National Housing Maintenance Forum with an initial round of seven frameworks covering Planned and Responsive Maintenance, Asset Management, Compliance Consultancy, Energy, and Materials Supply, which are all now live and operating successfully. We're adding to these with further frameworks, the first of which will be going live imminently, is Heating Services.
"The Heating Services framework is made of 3 lots, which can be procured through direct award or mini competition, covering both domestic heating, commercial/ communal heating, and Microgeneration appliances and installations, servicing and maintenance. All falling under the 50720000 – Repair and maintenance services of central heating code and lasts for 48 months.
"The next framework will cover Estate Services which will be live from the 1st October 2023, tenders have now been received and are being evaluated. This framework will be made up of six lots covering Grounds Maintenance, Building and Window Cleaning, Sewage and Drainage Works, Estate Improvements, and Sprinkler and Water Installations.
"The PIN notice for Communal Mechanical and Electrical Services has been recently published and this is also made up of 6 Lots covering Security, Access and Life support Systems, Active Fire Detection/Prevention Systems, Lifts and Disabled Lifting Equipment, Sprinkler System Installations, Landlord's Electrical Services and Water Hygiene, Tanks and Mains Distribution Installations.
"Over the course of the coming months will be issuing PIN notices for the next round of frameworks for Disabled Adaptations and Specialist/ Sub-contractor Services.
"All our contracts can be procured through direct award or mini competition and all our approved providers have undergone rigorous evaluation to ensure housing landlords have an engaged and expert supply chain to connect with. Anyone that subscribes to the M3NHF Schedule of Rates or are a Contracting Authority in England, Wales, Scotland and Northern Ireland can procure through Frameworx.
"One of the main points of difference with Frameworx is our ethos: we are not-for-profit and focused on reinvesting in social value and the communities in which we work. We are determined to work with providers, contractors and suppliers who share these values and aim to offer greater choice and better value for all stakeholders. Interest so far in our offering has been astonishing and we have a growing pipeline of interest and contracts being awarded. This next round of frameworks will only increase this opportunity further."
For more information on our framework and the benefits of Frameworx, visit: https://www.nhmfframeworx.org.uk/