Bulletin | Contractor Forum
Sustainability - How is it affecting your business?
Despite Government recently recommitting to Net Zero by 2050, depending on who wins the current race to become Prime Minister, this could all change with some candidates more steadfast than others in still trying to achieve this target.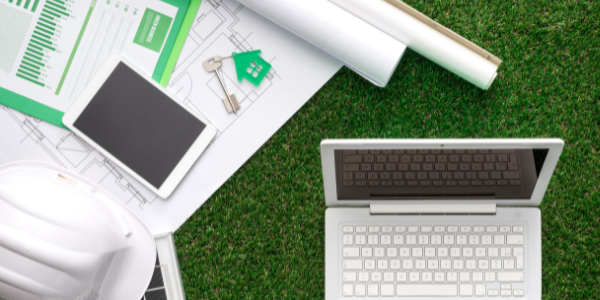 At the end of last month, the Climate Change Committee (CCC) published their 2022 Progress Report, a statutory report that provides a comprehensive overview of the UK Government's progress to date in reducing emissions. The report made for a sobering read.
Commenting on the findings, Lord Deben said: "The UK is a champion in setting climate goals, now we must be world-beaters in delivering them. In the midst of a cost-of-living crisis, the country is crying out to end its dependence on volatile fossil fuels. I welcome Government's restated commitment to Net Zero, but holes must be plugged in strategy urgently. The window to deliver real progress is short. We are eagle-eyed for the promised action."
The CCC has also revamped its framework for monitoring climate change progress with new progress indicators to assess the risks of Net Zero delivery. One of the biggest risks singled out, which could derail net zero progress without policy interventions, is retrofitting our current housing stock to be more energy efficient. We can't just rely on new build or decarbonising the grid. We need to improve the energy performance of the existing housing stock, which means retrofitting 26 million homes in just under three decades. It's a huge ask but we need to start somewhere, and that somewhere, is here and now.
Through debate, sharing of best practice and action, members of the Contractor Forum are collectively helping social housing landlords refurbish and retrofit homes across the UK to improve energy efficiency and reduce the staggering heating bills that are truly putting so many more people into fuel poverty.
This issue is so important to our members that the theme of the next meeting on the 14th September will be wholly focused on Sustainability, from the strategic to the practical aspects. We'll be announcing speakers soon.
If you're interested in finding out more, or in joining the session as a guest, please contact imogen.bowen@m3h.co.uk 
Next meeting:
Wednesday 14 September | Hallam Conference Centre, London W1
Refreshments will be served from 8:30am for a 9:00am start.
The meeting will be followed by drinks at Willows on the Roof.
Produced by