Bulletin
The NHMF Awards: Championing the next generation of apprentices
In January, we welcomed 500 delegates to the NHMF virtual conference and awards ceremony.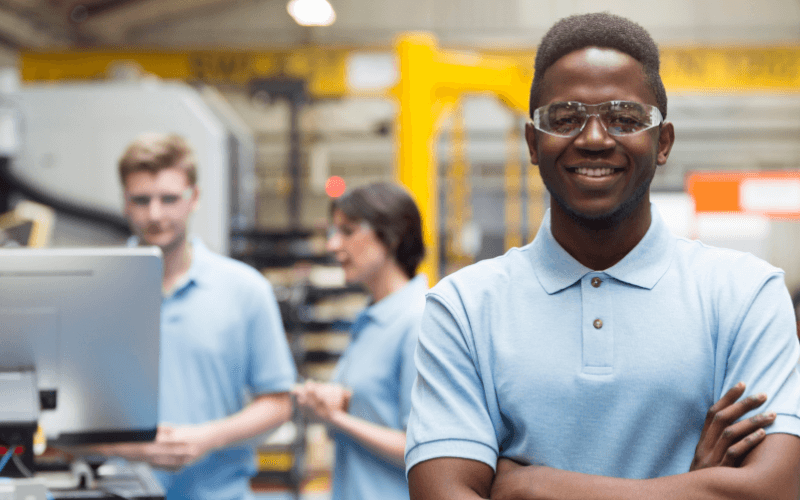 The event may have been scaled back, but this didn't stop us joining together to celebrate some of the success stories that came out of 2020, despite the challenges the sector has faced.
The annual NHMF Awards is always a great opportunity to share best practice and find out more about some of the most innovative projects that have made it to the shortlist, from across all areas of the social housing sector.
This year was no exception, with some truly inspiring entries from a wide range of organisations including ground-breaking engineering consultancy, Deeo, and some of the UK's leading social housing providers and contractors.
This year saw another first, with the launch of our inaugural Apprentice of the Year award. Sponsored by M3, this brand-new category was launched in honour of Liz Circuit, who was a champion of the NHMF and a passionate advocate of the importance in nurturing new talent across the social housing sector.
As with all the awards, the Apprentice of the Year category was examined against a robust set of criteria, giving the judges a clear understanding of how each nominee had demonstrated a commitment to learning, applying their skills and a contribution to their organisation's vision and goals.
We couldn't have asked for a more inspiring set of entries, and it was a real challenge for the judges to narrow it down to a shortlist of just three nominees. Congratulations to Jude Kirkwood Thompson (Ian Williams) and our worthy runners up: Sarah Conran (MCP) and Tiago Rodriquez (Nottingham City Homes). Our judges praised all the nominees' dedication and summed up Jude's achievement saying he demonstrated, "A great example of personal resilience and huge commitment to completing his apprenticeship, despite the setback of the pandemic."
Congratulations to all our other worthy winners:
On behalf of the NHMF, we would like to thank this year's judging panel, with special thanks to Paul Circuit and Paul Flowers for their advice and support in launching the Apprentice of the Year award in honour of Liz Circuit.
For more information on the NHMF Awards, please click here.