NHMF best practice articles

A look at what we have learned from partnering, recent initiatives, and multi contractor partnering.
NHMF Bulletin 2005 - See all articles from 2005

The opening plenary of the 2004 NHMF Conference heard about partnering contracts for repairs from Sheffield BC and Richmond Housing Partnership.
NHMF Bulletin 2004 - See all articles from 2004

With the help of Rands Associates, Basildon District Council have put together an innovative partnership to deliver a new programme of planned central heating boiler replacements, for a seven-year period from 2002.
Gary Hopkins
NHMF Bulletin 2003 - See all articles from 2003

CDS Housing has procured maintenance services in a number of different ways over the last few years, based on the works to be undertaken. Although this has worked, it hasn't worked as efficiently as we would have liked.
Paul Fadden
NHMF Bulletin 2003 - See all articles from 2003

Richmond Housing Partnership (RHP) is a large London RSL with 8,500 homes in Richmond and Hounslow, a mixture of houses, low and high rise flats and with 1800 homes owned by long leaseholders.
Linda Wallace
NHMF Bulletin 2003 - See all articles from 2003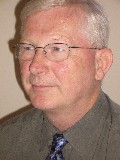 Many potential benefits can arise from a less adversarial approach to managing a repairs contract.
Dave Treanor

In 2000, Rosebery Housing Group set up Rosebery Homecall with A.E.Williams (Builders) Ltd as a joint venture private company to provide repairs and maintenance services to Rosebery HA's 2200 customers.
Michael Blake

In August 2001 South Beds District Council took the Standard NHF Measured Term Contract and adapted it to include a lump sum element.
Simon Timmins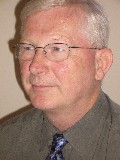 The report of Sir John Egan entitled 'Rethinking Construction' has been adopted by the DETR and the Housing Corporation as the basis for best practice in the commissioning of construction and maintenance contracts.
Dave Treanor

Partnering is a concept that has recently evolved in the UK construction industry as a result of Sir Michael Latham's 'Constructing the Team' issued in July 1994, although it has been successfully used in the USA...
Ali Khan
Search the bulletin articles