NHMF best practice articles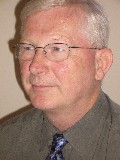 Far too many housing associations and local authorities leave it up to their surveyors to decide what data they need to collect in a stock condition survey.
Dave Treanor
NHMF Bulletin 2005 - See all articles from 2005

Tim Wilson and David Miller of M3 Housing ran a workshop at the NHMF Conference in 2005 on how to run a Health Check on their asset management and maintenance.
NHMF Bulletin 2005 - See all articles from 2005

M3 Housing Consultancy was formed in April 2004 to provide expert advice and assistance to housing organisations.
Tim Wilson
NHMF Bulletin 2005 - See all articles from 2005

Property Maintenance has long been viewed by many as a necessary evil; something that, grudgingly, has to be done; a source of complaints from customers; a headache for the Board or Council and a constant source of gripes for tenants.
Tim Wilson
NHMF Bulletin 2004 - See all articles from 2004


Housing associations are not yet piling them high and selling them cheap, but the sector (supported by the Housing Corporation) is disposing of a significant number of 'surplus' homes as part of a stock rationalisation process.
Naomi Goode
NHMF Bulletin 2007 - See all articles from 2007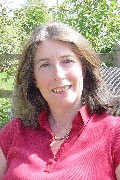 Mandy Hughes writes about how new technology makes remote working cheaper, more efficient, safer and easier.
Mandy Hughes
NHMF Bulletin 2007 - See all articles from 2007

Using the valuable data collected for Energy Performance Certificates
Richard Macphail
NHMF Bulletin 2009 - See all articles from 2009

Bromford Living operates over 52 Local Authorities with a diverse portfolio from modern new build technology to Regency listed buildings and equally diverse customers from specialist young persons accommodation to housing specifically for the visually impaired and traditional supported and general needs. Services have to be adaptable and evolve. We have developed and maintained a holistic approach to maintenance that delivers exceptional results.

Bournville Village Trust has a proud heritage of providing amongst the highest quality homes within our sector. Maintaining this reputation though requires a holistic strategy that ensures that standards of housing stock do not remain static, but are improving on an ongoing basis. In order to meet this aspiration in the digital age, Bournville Village trust has utilised cutting edge IT systems based around ECMK's Integrator that have enabled us to achieve incredible results in areas of both of customer satisfaction and financial management, as well as ensuring that all communication is as efficient as possible.
Search the bulletin articles