NHMF best practice articles

Trevor Lawrence gave a talk to the NHMF Maintenance Conference on why Riverhaven had set up a DLO, and how they went about it.
Trevor Lawrence
NHMF Bulletin 2004 - See all articles from 2004

There are whispered messages being passed around meeting rooms and networking circles that perhaps those organisations who have persevered with Direct Labour Organisations (DLO's) may have got it right.
Nick Woods

Established DLO's are often reminded that they must demonstrate value for money and this was no exception when Rochdale Boroughwide Housing (RBH) was visited by the Housing Inspectorate in 2005...
Mark Fisher
NHMF Bulletin 2007 - See all articles from 2007

Whitefriars originally retained Coventry City Council's DLO as their contractor, eventually transferring them into the Whitefriars Housing Group in 2004 as Whitefriars HomeWorks.
Nick Wood
NHMF Bulletin 2007 - See all articles from 2007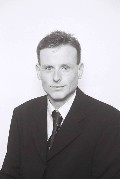 It wasn't all that long ago that if you didn't have a DLO you thought yourself lucky and if you did have a DLO, you probably had a headache! How times have changed...
Graham Coupar
NHMF Bulletin 2007 - See all articles from 2007

This paper is the basis of the Kinetics Group Ltd training aims for our staff and how we view training as core to our success
Chris Cheshire
NHMF Bulletin 2008 - See all articles from 2008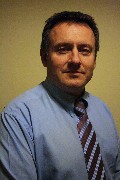 Whether an in-house repairs team or an external contractor is best is much contested amongst social housing organisations. But whichever model you choose, or are stuck with, running it effectively will be the key to its success.
David Poat
NHMF Bulletin 2011 - See all articles from 2011

M & Y are a recently harmonised DLO with a high drive to succeed and a competitive edge. M & Y have trebled in size in the last 12 months and diversified into many new services, managing to maintain high levels of performance and customer service in their exisiting responsive repairs delivery. M & Y have won many awards for their best practice, social responsibility and quality of work. We have strong customer focus, endless passion and enthusiasm and believe our service is exceptional. M & Y has a very commercial edge and strong social values. M & Y staff demonstrate passion, commitment and courage on a daily basis and through this have very good resident support and involvement. M & Y are the contractor of choice for Regenda and are looking to become the contractor of choice for external providers soon too, the sky is the limit

Parkway Green made improvements to working practices which have saved £278,000 pa whilst tailoring the service to suit what customers want.
Search the bulletin articles