NHMF best practice articles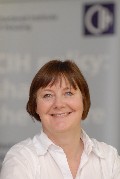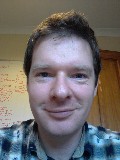 We know what tenants want from their landlord is a repairs service that is delivered well. 'Getting the basics right' aims to focus landlords on the 'core' of an effective repairs service from both a tenants and landlords perspective.
Joanne Kent-Smith , Steve Osborne
NHMF Bulletin 2012 - See all articles from 2012

There are many different players involved in various stages of a building cycle, any one of whom can inadvertently confound the aim of delivering a low energy low carbon building. There is a dearth of knowledge about energy and buildings, which means that policies designed to reduce climate change emissions from buildings are often misdirected, practice is poor, and the results are ineffective and unnecessarily costly. Until we have a common language and understanding, delivering low energy low carbon buildings cost-effectively will be a challenge too far. Liz will explore the opportunities for the social housing sector to lead the way by learning and sharing knowledge and actively promoting good standards and methodologies. Positioned as developers and landlords, with a long-term commitment to providing good quality affordable housing, each residential provider plays a number of roles in the full building cycle. How can they capitalise on this valuable resource to lead the way in providing high quality buildings with low running costs, which contribute to ending fuel poverty?
Liz Reason
NHMF Bulletin 2012 - See all articles from 2012

With social housing facing new challenges through challenging economic times, this session will provide an overview of how effective asset management can maximise the performance of your assets and make the most of your business plan for future investment opportunities.
Richard Woolfall
NHMF Bulletin 2012 - See all articles from 2012
Search the bulletin articles