Building Safety: Key building information when registering high-rise residential buildings
*UPDATE JUNE 2023* Key building information when registering high-rise residential buildings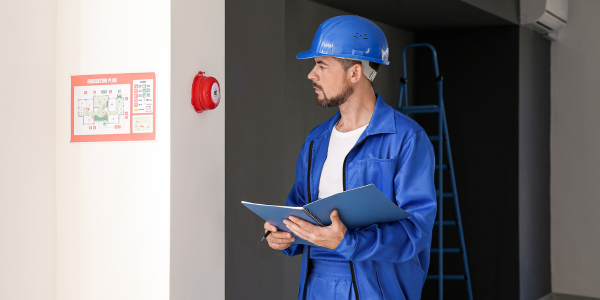 Q. What key building information do Principal Accountable Persons need to do when registering a high-rise residential building with the Building Safety Regulator?
A. The principal accountable person (PAP) must provide information about the building's structure and fire safety (also known as key building information). If there's more than one structure in the building, this information needs to be provided for each structure.
It should be possible to get the information from the most recent fire risk assessment and any external wall system (EWS) appraisal. It should not be necessary to do a full separate survey.
The key building information will help assessing the building's risks as part of the safety case.
Q. What key building information will be required?
The BSR has provided detailed guidance on the information it requires but, in summary, it includes the following for residential areas:
The evacuation strategy
Fire and smoke control equipment, including heat or smoke detectors, and sprinklers or misters
The certified fire resistance of your fire doors
The building's structure
Types of energy storage for the building, like lithium ion or hydrogen batteries
Energy generated on site
Types of energy supply
Roof construction and insulation
All staircases
Q. Where can I find out more information?
A. The Building Safety Regulator is running a campaign that includes a video on registering high-rise residential buildings.
The BSR also publishes a free BSR eBulletin that gives regular updates and alerts on the building safety reforms. Landlords should sign up to the BSR eBulletin.
The NHMF Best Practice website has Q&A briefing on the Building Safety Act and the NHMF will be running further webinars on Building Safety in 2023.