NHMF 2022 | Featured
NHMF Awards 2022 - Best Customer Impact Shortlist : Stockport Homes
Energy Advice Team and Switchee Stockport Homes and Switchee - Adoption of Renewable Heating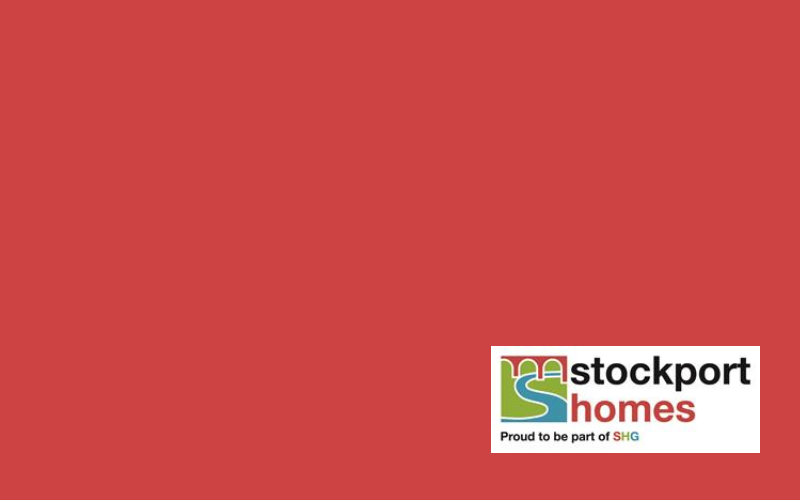 What is the project?
This project involved 117 homes having new Kensa Ground Source Heat Pumps and Switchee Smart heating Controls. Savings in CO2 as well as financial ones can only be achieved through the correct operation of the heating systems. It is therefore imperative that any installation project incorporates a robust handover procedure to ensure households are educated on the behavioural changes required to operate the new systems effectively.
What was the problem?
Stockport Homes were concerned that without the right advice and help, residents would not benefit from the installation of a renewable heating system.
What is innovative about the service provided?
Stockport Homes created an engagement model combining technology and advice to help residents with the necessary tools to help educate them to adapt to renewable heating systems. Insights such as the cost per kWh for the heating, highlighting when hot water demand is not required and better use of heating controls helps educate residents to ensure they are not only comfortable but also helping where appropriate to reduce their energy use. This model has shown successful outcomes and is being replicated on the next project for 127 Air Source Heat Pumps, again using Switchee as the heating control and providing real data insights.
This project highlights how partnership working with trusted suppliers has helped both residents with the adoption of renewable heating systems and showcases how the Energy Advice Team provide the extended support to their residents.
What are the measurable benefits to the client, the contractor, the resident and the neighbourhood?
The impact of Covid brought difficult and uncertain times but the Energy Advice Team continued to help customers to get the right energy advice and help when needed. Social distancing measures impacted on the team's ability to undertake home energy visits so new ways of more remote support were offered to customers. The team used IoT technology to understand how residents were adapting to their new heating systems, to help prioritise to provide advice and support. The visualised insight showed how residents could maximise the benefits of their heating system. In addition, the Team linked up with Energy companies to help prepayment customers, by increasing levels of emergency credit or providing discretionary payments. Furthermore, the Team has accessed emergency top ups through other funds such as the local biscuit fund. The increases in energy costs will see the Team in even greater demand during the winter months. One customer said: "I have struggled with energy poverty in the past but thankfully my circumstances have changed and I am now in a better position. It can be hard to admit that you are struggling and reach out for help, especially as a mother you put on a strong facade for your kids. Once speaking to the energy advice team, I felt much more comfortable to talk about my struggles and ask for help, having someone ask you how you are and genuinely care and want to help makes you realise that it is okay to be open and reach out. Prior to getting help from the team, I did not even know the support was available. It is vital that young people without a support network receive this sort of support as they end up learning the hard way on their own otherwise, and that does not help."
What are the financial costs and measurable cashable benefits over a defined time period?
Cashable savings and costs could not be provided in time for this submission.
How relevant is this as an example that might be followed by other organisations?
The same Switchee solution is already benefiting other projects with other social landlords, including Stonewater, WDH, and Northwards Homes. Long term the use of Switchee will continue to deliver benefits as Stockport Homes will be able to have alerts for vulnerability not only for risk of fuel poverty, damp and mould but also heat stroke risk.
Description
This project is part of the Homes as Energy Systems, a European Regional Development Fund funded project in Greater Manchester that seeks to demonstrate how all homes could be transformed to become part of the UK's energy system rather than a perpetual drain on it. By combining energy generation and storage technologies with insulation and other energy efficiency measures to reduce energy demand, additional household income generated can help to pay for the improvement works. Stockport Homes' Carbon Neutral Change Strategy to be carbon neutral by 2038, aligned with Stockport Council's commitment to be 100% clean energy by 2050.
The implementation of the new heating program commenced in September 2020 and took about 18 months to complete. During this time the Energy Advice Team at Stockport Homes worked closely with residents and Switchee to ensure that the heating systems were set at the desired comfort levels and residents had a good understanding of how they worked. Since then, involvement of the Team has been ongoing as it is the first heating season for some of the residents using the new technology and they are still benefiting from advice and support. Compounded with energy tariff changes the insight from Switchee is helping highlight those at risk from fuel poverty, helping Stockport Homes provide pre-emptive action and support to more vulnerable residents.
Background
Switchee combines social purpose, intelligent analytics and smart technology to create services which enable residents and landlords to do more with less. It solves real problems for real people; fuel poverty, mould and damp, overheating, and heating failures. It works with residents, maintenance teams and landlords to understand their needs and to deliver instant, data driven insights they can do something with immediately. Switchee uses IoT to solve some of the social housing sector's most challenging issues. The team has built a unique device that combines the real-time data gathering of traditional housing sensors with the functionality of a smart thermostat in order to give social housing residents the best of both worlds. Residents are given a smart thermostat, free of charge, that helps them save on their heating bills and landlords get access to building data that helps them maintain their properties more efficiently. This improves the health and wellbeing of their residents and gives social landlords the opportunity to provide higher quality service. They earn a place in people's homes by making their lives more comfortable and saving them money and they earn their place in society by addressing the climate emergency.
Check out all of our NHMF Awards 2022 winners here.