NHMF 2022 | Featured
NHMF Awards 2022 - Best Customer Impact Shortlist : Southampton City Council
Delivering Safer Living for Southampton Residents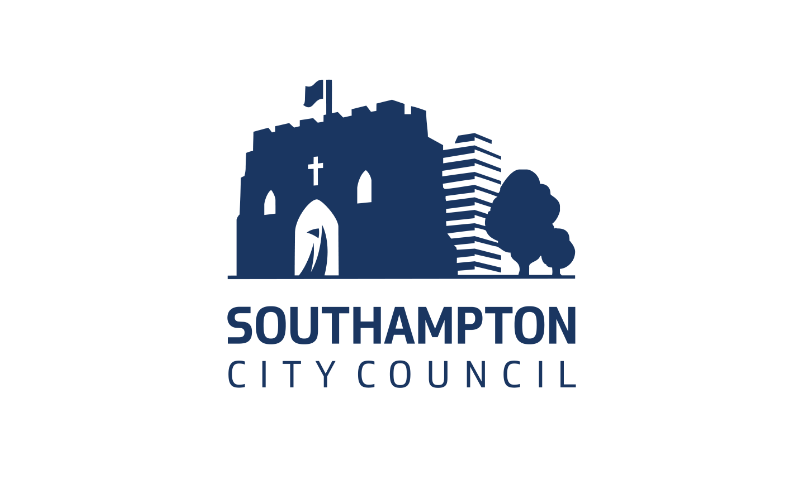 What is the project?
Southampton City Council (SCC) appointed CLC Contractors, following a competitive tender, to replace all flat front doors and associated communal fire doors across its medium and low-rise stock (about 4,500 flats), as well as associated cupboard riser doors and communal doors. Doors are replaced on a risk-based assessment where blocks are rated on a scale of 1 to 5 (1 highest and 5 lowest risk) so doors are changed in a priority manner. Assessment of risk depended on the door's condition, its ability to withstand fire, block storey height and presence of protected or unprotected staircases.
Independent Fire Inspections Ltd (IFI) completed a communal survey to identify areas where fire stopping is required, which CLC undertake as part of its fire door programme. IFI sign off all new door installations and fire stopping the same day. CLC provide a complete third-party certification pack for each property, including door certification and door fitting to SCC. Similar packs are given to leaseholders on completion of works. SCC decided to review its complete housing stock in Southampton and proactively replace all the doors before any requirements under forthcoming legislation.
What was the problem?
A fire inspection identified that improvements to the internal layout of flats had blocked off essential fire escape routes. Rather than reinstate these escape routes as recommended in the Fire Risk Assessment, SCC wanted to retain the benefits for residents from improved flat layouts by finding an alternative fire safety solution.
What is innovative about the service provided?
Fire sprinklers were installed to all the U2 blocks. This avoided major upheavals for tenants and did not require radically altering their flats (some had already asked to be rehoused should this happen). This innovative solution satisfied everyone while still providing the required fire safety.
What are the measurable benefits to the client, the contractor, the resident and the neighbourhood?
SCC residents and leaseholders have safer homes and the peace of mind that should a fire occur, their newly fitted fire doors will withhold fire and smoke for 30 minutes so that the Fire and Rescue Service can deal with the fire while residents stay in their flats. Recent fires in SCC flats have confirmed that no smoke or fire has breached the new doorsets. By using CLC a local Southampton-based company, SCC is providing employment opportunities and training to local residents and SME companies (doors supplied by another local company). All operatives are employed and trained by CLC so they are qualified in both installing fire doors and fire stopping (SCC contract requirement). New apprentices have been taken on, giving them experience of passive fire protection work and NVQ Level 2 qualifications. In addition to increased local employment and training, the neighbourhood benefits from a reduced risk of fire spread, toxic smoke and fumes, so they have a safer place to live.
CLC's long-term association with SCC provides continuity, allowing CLC to maintain its trained workforce and to programme workload across the period of the contract, which overlaps with its major project of fire safety work in SCC's high-rise stock. CLC's reputation has been enhanced through being part of a successful programme and provides the opportunity for it to demonstrate efficiency in delivering a high-quality service and extending its relationship with SCC by being able to complete the works over the contract period. The project has given CLC the opportunity to engage with the local community and emphasise the importance and understanding of passive fire protection. This contract is of a sufficient timescale to enable operatives to be put through an apprenticeship. Additionally, the variety of tasks required on this contract enables CLC's experienced operatives to maintain skills and increase their knowledge with the opportunity to utilise new products. The industry is short of skilled young people coming into the marketplace for building trades in general and also the Fire Protection industry. To that end, any new apprentice to CLC, regardless of what they do in the business, from September 2021 onwards automatically completes an NVQ Level 2 in Passive Fire Protection. This is because CLC sees Fire Protection in the future will be a skill that all trades in the industry need to have. CLC has serious aspirations as a business to train people in fire protection. These works enable it to take new apprentices and with the variety of passive fire stopping tasks enable them to complete appropriate sections of their training to attain the NVQ Level 2 in Fire Stopping.
CLC's long-term relationship with SCC and the works they have undertaken have made an enormous difference for thousands of SCC residents. Excellent workmanship has improved their homes and particularly communal areas. As part of these fire safety works, it is sealing all gaps to consolidate the required fire protection measures and ensure the safety of all SCC's residents.
What are the financial costs and measurable cashable benefits over a defined time period?
A number of savings were achieved during this project, valued at £8m over 3½ to 4 years.  SCC's housing stock, some 311 blocks consisting of 4,522 individual flats will be better protected reducing the costs of replacing it, potentially hundreds of millions of pounds. A considerable number of flats are owned by leaseholders, who are responsible for their own flat front doors. The council provided the option for their flat doors to be replaced under this contract, and arranged payment plans to enable payments to be made over a period of time rather than an up-front payment. These new fire doors enable leaseholders to negotiate reduced insurance premiums on their homes. A further estimated saving on future cyclical decorations of approximately £300,000 every five years (excl. procurement costs) comes from doors being prefinished oak that do not need cyclical decoration. Communal fire stopping was undertaken as part of the contract, reducing future costs for this work.
The financial costs achieved and enjoyed on this project cannot be weighed against the potential of lives saved through this initiative as happened with the Grenfell tragedy. CLC are proud to be partnering with SCC in delivering resident safety.
How relevant is this project as an example for other organisations?
SCC's holistic approach to resident fire safety can most certainly be replicated by other organisations. CLC work very closely with Neville Tomblin, SCC's Programme Manager Fire Safety. He is passionate about fire safety and would welcome the opportunity to assist other fire professionals and individuals responsible for fire safety, including peers in other local councils, to discuss first-hand the extent of the passive fire stopping works which CLC and SCC have managed. Other social landlords are welcome to see first-hand the work being undertaken to meet forthcoming legislation and increase the safety of their residents. SCC has been commended by the local Fire & Rescue Service for their pro-active approach to fire safety as an exemplar for other providers.
Background
Following the Hackitt Report on the Grenfell tragedy, where failure of fire doors allowed rapid spread of fire and smoke, SCC decided to engage IFI to check that all doors complied and were future proofed to Building Safety Bill requirements. This involved replacing a number of original doors (compliant at the time but not up to current standards required to withhold a fire for 30 minutes). These works meant that SCC were complying with the Regulatory Reform (Fire Safety) Order 2005 and The Fire Safety Act 2021 to ensure the safety of their residents and leaseholders as well as protecting the value of their investment.
Check out all of our NHMF Awards 2022 winners here.