Regulation and safety
Building Safety Act 2022 – Lessons from Early Adopters
The Building Safety Act was published on 28th April 2022. It introduces new roles and responsibilities for people who manage occupied, high-rise residential buildings.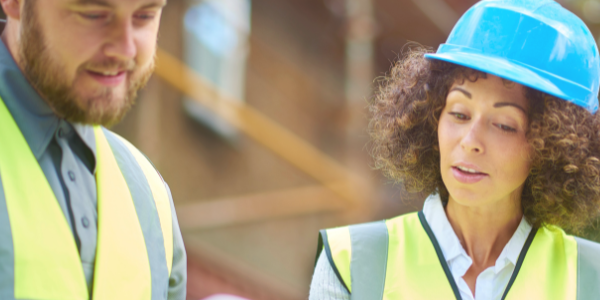 Although the Act has become law, these duties for existing occupied high-rise residential buildings have not come into force yet. The NHMF Best Practice website and training webinars will help social landlords understand these new requirements.
Q. When will the Building Safety Act's new  duties come into effect?
Registration of existing buildings is expected to begin in April 2023, with the Building Assessment Certificate process expected to begin in April 2024.
Q. What are the new duties?
If you manage a high-rise residential building, you will need to take all reasonable steps to:
 

prevent any building safety incidents

reduce the severity of an incident, should one occur
The Act defines a building safety risk as the spread of fire, or structural failure. The spread of fire includes the spread of all forms of combustion, for example smoke, fumes, and heat.
In the Act, those responsible for occupied, high-rise residential buildings will be required to:
register their building with the Building Safety Regulator (BSR)

 

perform a building safety risk assessment

 

introduce measures to manage building safety risks

prepare a safety case report for their building to give to BSR on request
Q. What is involved in preparing a safety case?
The BSR has provided guidance on a Building Safety Case, which explains this new duty and helps those responsible to get ready to discharge their duty. It provides more detail on the following areas involved in preparing a safety case report:
Q. What has changed about the role of the Building Safety Manager?
While the role of building safety manager is no longer a legal requirement, there is still the need for someone to manage building safety on a day-to-day basis. Landlords and building owners will be accountable persons (APs) – that is, the statutory duty-holders – and they will still need to have access to expertise and competent people in their organisations to help them manage their risks. What the act effectively does by removing the formal requirement for a building safety manager is to give owners more flexibility over the way buildings are managed day to day. This is further explained in a BSR article 23 June 2022.
Q. How can Accountable Persons prepare?
There is ongoing work by industry to develop frameworks that set out minimum standards of competence for individuals and organisations managing building safety. However, it is still expected, as is currently the case in relation to workplace health and safety, that industry will continue to take a lead in the design of standards for competency and, more importantly, set out how these will be effectively implemented across all the key building safety roles.
To help with this the requirements will be introduced according to the following timetable, with the first requirements – building registration and the building control competency frameworks – being launched in April 2023. The responsibilities and duties on accountable persons and the role of principal designer and principal contractor are to be introduced in October 2023. Safety cases will follow six months after that.
In addition, the BSR has established an interim competence committee that will become statutory now that the act has received royal assent. The BSR will be playing an increasingly pivotal role in the development of competency standards, as part of its statutory role in encouraging competency across the built environment.
Q. How else can social landlords prepare?
A. They can also benefit from the experience and lessons from the Government's Early Adopters scheme on Building Safety. Brent O'Halloran, Clarion and Neil Yeomans, Orbit shared the lessons learnt as part of the Government's Early Adopters scheme on Building Safety at a NHMF webinar.
Q. What have the Early Adopters learnt on Building Safety?
Social landlords need to start by assessing the safety of all higher risk buildings (HRBs) to build a safety case for each HRB. This will involve taking a holistic view, identifying all the activities in their organisation and assessing how they affect building safety because these will need to be included in the building safety case.
Even though the role of the Building Safety Manager (BSM) is no longer a legal requirement, one early adopter found it helpful for them to be recruited at the start of this process because the questions they raise will help shape their role and help them develop the organisation's competence to manage building safety on a day-to-day basis and to provide their expertise to APs.
Systemic (culture) change is needed within the sector (Hackitt Review) with regard to building management to improve building safety. The sector needs to work together to share and learn from each other as it addresses the emerging Building Safety legislation (an aim of NHMF Best Practice and webinars). This should start with policy, then management plans and finally detailed procedure. ISO 19650 & BS 8644 should be used for building safety case files.
Risk management (more than current compliance) is essential to ensure building safety and will require landlords to know their HRBs and residents.
One early adopter has advised that since the detailed regulations and guidance have yet to be developed, a standards led approach provides significant resilience how these develop. 
Q. What would Early Adopters do differently?
Recruit at least one BSM from the outset to begin the process of developing building safety expertise in the organisation. One early adopter would also advocate adopting a standards-led approach, starting with BS9997 and doing a gap analysis and before starting to fill in the gaps. BS9997 is the pre-eminent fire risk management system and will help align your business with its requirements. This can be started immediately.
Q. What recommendations would Early Adopters make on Building Safety?
Start now (if not already started) and implement BS9997 and adopt the HACT UK data standards, which are a set of data standards that will help achieve ISO 19650 accreditation. In addition, one early adopter recommends recruiting BSM(s) to change your organisation's culture. 
Q. What should landlords be doing now?
Landlords should ensure that they:
keep abreast of developing legislation

get regular e-bulletin updates from the BSR (see below)

 

identify the Accountable (sometimes called Responsible) Person

 

the Accountable Person and Building Safety Manager understand the latest guidance from the BSR and update their procedures, risk assessments and building safety cases.

 

implement BS9997

examine their organisation's competence in relation to the duties on building safety, identify gaps and consider recruiting BSM(s).
Q. What should landlords be doing with residents?
Landlords should develop resident engagement strategies for building safety (likely to be different to traditional resident engagement).
Q. Where can landlords find out more?
Visit GOV.UK for information supporting the Building Safety Bill:
 Read about:
Additional information can be found in the updated NHMF fire safety guidance, T&H briefing, Federation Building Safety webinar, NHMF Case Studies.
Q. How can landlords keep up to date?
A. By subscribing to the free BSR eBulletin to get the latest news and alerts on the building safety reforms and attending NHMF webinars.