damp and mould
Damp and Mould Q&A
The tragic case of Awaab Ishak demonstrated the serious impact on tenants of living in housing with damp and mould and the effect their health. Reports of damp and mould are likely to increase as residents struggle to afford to heat their homes adequately with higher energy costs, even though these have been restricted by the Government's price cap and energy bill support scheme.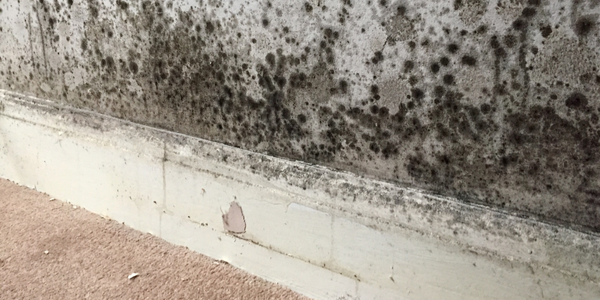 Q. What factors cause damp & mould?
Inadequate heating (cold homes), poor insulation (poor SAP rating), ventilation either inadequate (extract fans not working, trickle vents blocked, windows not being opened, for example because of traffic noise) or not being used. These 3 factors will combine to cause unhealthy environmental conditions in people's homes. All 3 factors need to be addressed to safeguard against damp and mould to keep residents healthy and warm. It is wrong, as the Housing Ombudsman has also said, for landlords to assume damp and mould is only a result of household activities. However, these may be one of the contributing factors.
Building 'defects' can also be a problem i.e., leaking pipes or roofs, blocked gutters, or down pipes, bridged damp courses, flooding, etc.
One landlord is finding the most common cause of mould is linked to condensation, i.e., high relative humidity (RH) against cold surfaces and thermal bridging, combined with low ambient temperatures and ad hoc use of heating, compounded with poor ventilation (either by design or customer override).
Q. Will fuel poverty and damp & mould increase with higher energy costs?
Yes, more than a third of people living in affordable housing went without heat during the past 12 months to save money — an increase of 50% on the same period the year before according to new research from Orbit. Orbit's research conducted during September 2022, showed that fuel poverty was taking hold at unprecedented levels among their residents and this could worsen as the higher energy prices filter through. 66% of Orbit households in the South East in this survey are estimated to be fuel poor — eight times higher than ONS data suggests. There is a similarly worrying picture in the West Midlands and the East of England, with 63% and 55% of Orbit's households surveyed in fuel poverty. Other social landlords are reporting a similar situation.
Q. How seriously does the Government and Regulator view damp & mould cases?
Social landlords are being scrutinised by Government, the Regulator of Social Housing (RSH) and the Housing Ombudsman about how they deal with damp and mould in their properties. The Regulator of Social Housing (RSH) asked all larger social landlords to submit evidence about the extent of damp and mould in tenants' homes and their approach to tackling it. When publishing its initial findings, Fiona MacGregor, Chief Executive of RSH, said: "Tenants deserve quality services and homes that are safe and of a decent standard. Where there are issues, landlords need to act now to put things right, before we start our active consumer regulation including inspections of providers. We expect all providers to continue to look at how they can improve the way they identify and address damp and mould."
RSH's initial findings show:
Most social landlords understand the extent of damp and mould in their tenants' homes and are taking action to tackle it, but could strengthen their approach. While most social housing is free from damp and mould (RSH's best estimate is less than 0.2% have the most serious damp and mould problems, 1-2% serious problems, and 3-4% notable ones), it is essential that landlords identify and address these issues promptly and effectively.
Some landlords submitted poor quality responses that lacked the detail needed for RSH to have confidence about their approach to tackling damp and mould. These will be followed by RSH who will take regulatory action where needed.
The strongest responses had robust data on the condition of tenants' homes, as well as processes for investigating and remedying the root causes of damp and mould, and robust oversight from boards and councillors. Poorer responses relied more heavily on reactive approaches than proactively looking for evidence of damp and mould, and had weaker data and evidence about the condition of tenants' homes.
The regulator's initial findings provide lessons for all social landlords so they identify and address damp and mould. From April 2024, RSH will introduce more active consumer regulation, including inspections, and the quality of homes, including the presence of damp and mould being a key focus.
The Housing Ombudsman has also written to social landlords about this and included recommendations for senior management its Spotlight Report on: Damp and mould in October 2021 on how they could improve their service in relation to cases of damp and mould (see below). Its latest Insight Report shared examples of good practice to encourage learning by social landlords. The Ombudsman upheld 55% of cases, compared to 48% in the previous quarter. Property condition remains the biggest category, at 41% of all complaints.
Both the RSH and the Ombudsman expect social landlords to adopt a proactive approach to managing and seeking to reduce cases of damp and mould in their properties. 
Q. What were the Ombudsman's 2021 recommendations about damp & mould?
The 2021 Report included a summary of recommendations for senior management which is not repeated in this briefing. While landlords should adopt a zero-tolerance approach to damp and mould, this does not mean zero cases but will involve effective complaint handling rather than increasing disrepair claims. Alongside building safety and net zero, a strategic response to damp and mould is required. The Decent Homes review is also an opportunity to consider these issues afresh.
The Report and its recommendations should be studied by all landlords. A selection of some key recommendations is outlined below.
Landlords should:
 Adopt a zero-tolerance approach to damp and mould interventions. They should review their current strategy and consider whether their approach will achieve this
Implement a data driven, risk-based approach with respect to damp and mould. This will reduce an over reliance on residents to report issues, help landlords identify hidden issues and support landlords to anticipate and prioritise interventions before a complaint or disrepair claim is made
Ensure their strategy for delivering net zero carbon homes considers and plans for how they can identify and respond to potential unintended consequences around damp and mould.
Consider their current approach to record keeping and satisfy themselves it is sufficiently accurate and robust. They should go further and consider whether their record keeping systems and processes support a risk-based approach to damp and mould.
Ensure that their responses to reports of damp and mould are timely and reflect the urgency of the issue.
Ensure they treat residents reporting damp and mould with respect and empathy. The distress and inconvenience experienced by residents in this area is some of the most profound the Ombudsman has seen, and this needs to be reflected in the tone and approach of the complaint handling.
Q. What can landlords do about reducing the risk of damp & mould?
It is essential that landlords install and maintain adequate ventilation in all their homes. Research at Sheffield Hallam University identified that inadequate maintenance was a major factor in new-build, low energy homes not providing healthy indoor conditions. Recommendations from this research proposed that landlords should:
Embed good indoor air quality as a health responsibility of the organisation to its residents, and reflect this objective in maintenance practice on ventilation.
Ensure low/zero-carbon homes continue to cut heat loss and carbon emissions, as well as having healthy air, by making maintenance of ventilation systems a high priority.
Build connections between development and occupation phases in the life of dwellings, to tackle practices hindering ventilation maintenance. 
It also identified the following ways in which housing providers could provide and maintain healthy and warm homes.
Involve maintenance expertise at design and specification stages. (This is crucial for retrofit. PAS2035 covers these requirements. Any staff who specify work, as well trades people and contractors should be trained and evidence should be recorded.)
Reflect typical household practices in ventilation design assumptions (provision for drying laundry is critical, especially in flats and apartments).
Highlight ventilation in resident induction, in future as well as first lettings, including mutual exchanges. Take opportunities to identify mould and how residents use their ventilation systems during any routine or unrelated visit.
Set up ventilation system servicing at the start of maintenance responsibility, and include functional checks on ventilation during LGSR and EICR visits.
Categorise ventilation faults as urgent repairs.
Look for causes of ventilation problems beyond resident behaviour or other contributing factors. (One landlord uses repairs visits to replace faulty extractor fans with new continuous ventilation and humidity 'boost' specifications.)
Learn from maintenance experience of low-energy homes in occupation.
Make ventilation maintenance an essential skill for maintenance careers. Ensure staff have the skills to provide tenants with instruction, advice, and guidance to help them manage humidity levels, reduce condensation and maintain good housekeeping.
Landlords should improve the energy efficiency of their existing housing, accelerating plans to meet the Government's Band C and Net Zero Carbon targets. NHMF has published an Energy Cost Crisis Q&A.
Landlords should, as the Housing Ombudsman recommends, use their customer service information and requests for repairs to identify properties where there could be damp and mould problems. These homes should be checked to see if damp and mould is a problem, even if this has not been reported. These investigations together with any remote monitoring and stock condition surveys can be used to identify the types of properties that are more susceptible to damp and mould.
Several landlords, working with Grand Union HG, are developing a pyschographic Segmentation, which allows a business to understand better whom its customers are, how customers' needs may be changing and the implications this may have for how it designs and delivers its services. The analysis can inform strategy to provide a better experience for customers and efficiency for the business. This is achieved through segmenting a customer base into groups of individuals that are similar in specific ways and identifiable by common characteristics. The objective is to produce a psychographic segmentation for individual organisations, allowing for improved strategic and operational decision making, while placing customers' needs and capabilities at the heart of an organisation. Further analysis will provide data and information across the complete data to enable collaborative working.
Utilising the model pioneered by Grand Union can achieve:
A detailed overview of the customer base
A set of anonymous research response data allowing for future analysis
A statistically valid segmentation of the customer base
Input and support of how the segmentation information could be used.
Psychographic and behavioural segmentations are defined by behaviour: 'how' people think and 'what' they feel. It goes beyond demographic, or life-stage segmentations, and identifies segments based on 'why' they behave in a certain way. These can therefore inform 'how a' and 'what' service can be designed and implemented to reduce service failure, improve customer experience and operational efficiency. It is a strategic tool to understand the needs, capabilities and challenges across customers and provides a detailed understanding of specific customer groups to assist in reviewing current procedures and informing service improvement. It will also help ensure service meets the needs, and equality considerations, for those customers with specific vulnerabilities or protected characteristics.'
This work was presented at a CIH event on 11 October 2022: Developing needs-based segmentation and delivering inclusive services (available to CIH members).
Grand Union will be repeating the delivery of this work on a consultancy basis, as part of a wider syndication later this year. For more information, please contact:
Q. How could landlords help residents keep warm and healthy?
Landlords could help residents with energy saving tips that would help them understand how best to use their heating to stay warm without incurring unaffordable heating bills. For example, Orbit commissioned fuel poverty charity National Energy Action (NEA) to deliver direct support to its residents through the ongoing energy crisis. This includes a specialist telephone energy advice service for customers most in need that will provide help accessing energy grants, fuel debt applications, liaising with energy suppliers, and changing tariffs or payment types. Together, Orbit and NEA are also hosting face-to-face Winter wellbeing events and distributing 1,000 'Winter Warmth' support packs containing useful resources for people struggling with their bills. Orbit has set up an energy help service 'Your energy, our support'.
The NHMF Award for the Best Net Zero Carbon Initiative showed how Westminster City Council and Morgan Sindall Property Services used technology and a Home App to help residents keep their homes adequately warm but without unaffordable heating bills.
The National Housing Federation (NHF) and the Chartered Institute of Housing (CIH) have together produced The Better Social Housing Review with seven recommendations for the sector, which recognise the importance of an excellent maintenance and repairs process. Social landlords need to remember their core purpose is to provide decent, safe homes for their residents and that tenants are key partners in this. It is important for landlords to assess their performance against tenants' experiences and to empower them to lead investigations and reviews, expanding the roles tenants can play within their organisation.
Q. What are some landlords doing to address damp and mould?
Some landlords have utilised the recommendations the Ombudsman's Spotlight Report to review and assess their approaches and policies to dealing with damp and mould cases and to identify any ways these could be improved.
While landlords have varying approaches to auditing their stock and expressing data, they should consider adopting and applying the new HACT UK Housing Data Standards. Reliable data has been highlighted as a means for landlords to be more proactive in assessing and managing the incidence of damp and mould in their stock. It is also important for planning work to improve the energy efficiency of and to decarbonise their homes.
One landlord developed its Damp, Mould, and Condensation Policy in partnership with its customers, using the Ombudsman's recommendations to undertake a self-audit and test the robustness of this policy and supporting procedures. This was introduced in March 2022 and fully implemented by October 2022. Damp and mould issues can be reported by customers and its staff (after visits) in a variety of ways. To monitor how well its systems are working, the landlord is reviewing its operational data (records of repairs, planned works, housing management, complaints, and customer service) to ensure that all reports are captured, responded to, and resolved within its published timescales. Diagnostic training has been given to key front-line staff and revised call centre scripts have been introduced to ensure customer-facing teams can identify and prioritise reports of damp and mould. A structured training programme has been provided for operations staff visiting properties to ensure all issues of damp or mould are captured, prioritised, and attended to. The use of early warning technology (such as sensors), annual compliance testing visits (to include a check on property condition) and training will be reviewed to strengthen its response, focussing on early intervention, and supporting its most vulnerable customers.
Another landlord has reviewed the terminology in its Damp and mould policy and launched a mandatory e-learning module for all staff to address Damp and Mould. Its policy is to be proactive in managing potential risks and promptly diagnosing and preventing issues which may arise from damp and mould in its properties, including communal areas. While it will not be increasing its programme of stock condition surveys, it aims to identify all types of damp – rising, penetrating and condensation dampness, including internal leaks. It is committed to meeting the needs of residents by providing safe, warm, and dry homes. Guidance, advice, and assistance will be offered throughout the process to all customers. It will respond to all reports of damp and condensation to complete any repair work or measures in line with its Responsive Repairs policy. Residents will also be helped to reduce conditions that lead to condensation dampness. Stock condition surveys will report any hazards under the HHSRS using Category 1 and Category 2 hazards as appropriate. Remote monitoring sensors are being used to monitor the risk of damp and mould in some properties where there has been a pattern or history of damp and mould linked to their archetype. These have been fitted as part of its boiler renewal programme. A damp survey is now included in each void inspection and its Affordable Warmth Team is proactively contacting customers who may be in fuel poverty to provide cost of living help and support, and to signpost further advice and to provide hints and tips on heating the home. Stock condition survey will be linked to its planned energy efficiency and retrofitting works to meet EPC C. 
Another landlord has a policy of responding promptly to damp and mould cases by ensuring that at the first visit, the response repairs contractor will clean away any mould growth before investigating any underlying factors that may be causing damp and mould. No damp and mould case will be closed until a surveyor confirms that any damp and mould problems have been solved and a photographic record taken. It is also proactively replacing extract fans with ones that have humidity sensors that will operate continuously in 'silent' mode. There is an internal data logger to record humidity levels. It is investigating extract fans that provide remote monitoring of internal conditions so it is aware of potential damp and mould cases developing. In addition, residents are being given hygrometers so they can monitor humidity in their homes. All front-line staff are being trained in how to survey for damp and mould and how to help residents understand how to manage to reduce the risk of damp and mould developing.
Another landlord plans to recruit 100 additional members of staff to help prevent and treat condensation, damp, and mould in residents' homes.The new staff members will include 70 more repairs operatives and at least a dozen specialist building surveyors. It is part of an investment to introduce new ways of working with a relentless focus on tackling damp and mould. Its operational action plan for tackling condensation, damp, and mould will include:
Revisiting every home that has reported damp and mould in the last 2 years as part of its 'Property MOT' service
Increased investment in humidity and ventilation monitoring devices, to enable early identification of problems
Specialist surveyors will investigate when there is a repeat instance of damp and mouldEnhanced training for all colleagues with new reporting systemsUsing its 'Every Visit Counts' policy to ensure that if operatives are in a property fixing a separate problem, they will look for evidence of condensation damp and mould and raise any issue they identify
Resident Liaison Officers will be employed to deal specifically with leaks, condensation, damp, and mould cases. They will see complex cases through to resolution. The landlord will also be writing to all residents with support and advice on how to best prevent damp and mould in their property. It will encourage residents to get in touch, explaining the social landlord has ultimate responsibility for addressing issues.
Another landlord has introduced a plan for this winter to respond to the challenges facing its residents with the cost-of-living crisis. It expects damp and mould cases will increase due to residents not heating as much. As part of the plan, it will visit those customers it knows may be vulnerable, being proactive to engage with residents to understand how they are coping. It will support customers in three areas – cost-of-living crisis, improving their skills and health and wellbeing. There will be help with home heating advice, applying for grants and warm community spaces.
Three best practice groups of landlords worked with Echelon Consultancy to look at all aspects of disrepair, with an emphasis on condensation, damp, and mould. A key aspect of this work has been to focus on the root causes of condensation mould, how we housing providers should deal with it and how they can work with tenants to manage condensation mould in their homes. They produced the Echelon Group Guide to Condensation Mould for the whole sector.
BCHA recognise mould in the home can be a nuisance and are advising residents that opening their windows for short periods according to the season can help prevent mould from developing. They explain that the recommended length of time to have windows open per hour changes according to season as follows:
Winter- 5 minutes
Autumn- 10 minutes
Spring- 20 minutes
Summer- 25 minutes
More helpful tips to prevent and treat black mould are available.
CIH has published a helpful guide: How to deal with damp and mould (available to CIH members) that includes reports of what other landlords are doing to deal with damp and mould in their homes.
Q. Can landlords monitor damp & mould issues?
 Yes. There are a variety of systems available that provide remote monitoring of internal environmental conditions – relative humidity, temperature, and CO2 levels (a good indicator of ventilation efficacy). Some extract fans and ventilation systems have such sensors built-in.
Some landlords are using Switchee smart thermostats to proactively assess the damp and mould risk levels in their properties. Switchee is a data analytics company which developed a smart thermostat for social housing with built-in temperature and humidity sensors giving real-time actionable insights into a property's performance. Switchee's dashboard can be personalised to empower social landlords to identify homes at risk of condensation, damp, or mould, using real-time data collected by a smart thermostat in residents'; homes. As well as identifying homes at risk, it helps landlords understand the cause of the problem and monitor how effective interventions have been. Switchee has published a Case Study on the use of its system and there is also an earlier NHMF Case Study on how their system was used to solve damp, mould and condensation problems while reducing costs for tenants and the landlord. There are a variety of systems available that provide remote monitoring of internal environmental conditions – relative humidity, temperature, and CO2 levels (a good indicator of ventilation efficacy), including extractor fans and ventilation systems with in-built sensors. This avoids the reliance on residents reporting the issues.
Q. How can landlords assess damp & mould cases?
Review what information you have so you can explain your approach to assessing the extent of damp and mould issues affecting your properties, such as:
Latest stock condition survey – How recent is it?  How did you identify any damp and mould issues?
Repairs records – review to identify any damp and mould related work, previous surveys for damp and mould issues
Planned works – review records about previous work to address any damp and mould issues.
Housing management records – resident complaints, requests for re-housing, frequency of reletting/void periods. Reports from staff and contractors after visiting properties.
Use of Tenancy and Resident Liaison records to identify vulnerable residents and how to ensure they are not affected by damp and mould.Customer service records – damp and mould complaints, remedial action taken, requests for repairs.
Fuel poverty policy – how do you identify properties most at risk? What action do you or will you take to reduce the risk of fuel poverty for such households?
Sensors (where installed) monitoring internal environmental conditions, ideally reporting results and alerts to the landlord's operations team so they can act.
The RSH expects all landlords to monitor and assess the prevalence and development of damp and mould in their properties so that they can be proactive in managing such cases.
Q. What action can you take to remedy any issues and hazards?Landlords should review repairs, planned maintenance and improvement records to identify and demonstrate what action it has taken to address damp and mould. It is useful to record where it has not been possible to address them i.e., residents refusing access. Staff training and recruitment could improve the response to damp and mould issues. It should be noted that when considering and categorising hazards from damp and mould, the data relied upon for the risk assessment for damp, e.g., deaths, would very rarely result in a Category 1 hazard, unless there were other significant hazards in the property.
Q. How to explain and demonstrate that individual damp and mould cases are identified and dealt with promptly and effectively when raised by tenants and residents?
Landlords can review Customer service records to identify all damp and mould cases or complaints and what remedial action has been taken or is planned. They should review how long the process took from the case being reported and remedial work being completed, as well as explaining if the property was monitored after the remedial work completed to assess if it was successful in addressing the damp and mould issues. These reviews might show their complaints and response repair policies and procedures need revising to address damp and mould cases more promptly and effectively.
One landlord has set up dedicated works order priority coding for DMC related requests, with enhanced service standards and to improve trend analysis and its stock condition records.
Q. Where can I find more information?
The NHMF Best Practice website has published Guidance, Quick Tips and a Case Study on damp and mould and will be publishing additional guidance, to add to that on the energy cost crisis and reducing energy demand. These will include examples of what social landlords are doing to address damp and mould, as well as rising energy costs. NHMF will be running a training webinar on Damp and Mould on 26 April.
The Better Social Housing Review.
HACT UK Housing Data Standards
Maintaining effective ventilation – Sheffield Hallam Research
UK Centre for Moisture in Buildings
Customer Psychographic Segmentation and Insight event (available to CIH members) (https://cih.org/recordings/customer-psychographic-segmentation-and-insight)
Echelon Group Guide to Condensation Mould
CIH guide: How to deal with damp and mould (available to CIH members) and other CIH resources.